I'm in catch up mode today and, before I share anything I just want to say… "thank you so much for your patience"!!! When I mentioned to you the reason I didn't attend Back Stage is because I can't travel two weeks in a row (and why I hardly attend the Stampin' Up! incentive trips)… you can see it is the truth. I'm not sure why traveling does that to me but it does. Dave says it's because I take the whole house with me LOL.
Now, for the work stuff…
As of today I've shipped all the Chic Candy prizes (except one, I'm waiting on an address).
As of today I've shipped all the new Holiday Catalog request.
Last week when the catalog launched I ordered all the product for the Designer Series Paper Shares, ribbon shares and adhesive for the adhesive baskets. The order is still in "picking status".
Also last week I ordered all the supplies for Card Club. The order is still in "picking status".
Several items were not available to order, sadly!!!
My cards for Card Club will need to be revised because two items are not available.
I will need to issue refunds for the paper and ribbon not available. For this very reason I will NOT be offering another round of paper shares. If you did not pay when the link was sent to you, I'm very sorry you missed out.
I wish the product was available but sadly it was not. I'm so very sorry!!
For this week… we'll pick up where I left off and I will eventually get caught up.
emails – I have thousands!! If you have an important email please use my help desk email… it is the best way to reach me since all my other boxes are full of spammers.
---
September Host Code: PKUWBSBR
Dates: September 1st – 12th
Free Host Code Gift with a minimum $50 order (before tax and shipping) and you have a choice with this Host Code.
One Host code gift per order is allowed. Multiple orders can not be combined. Orders under $50 will receive our Just Stampin Tutorials. If you place a 2nd order you qualify for a 2nd gift.
Orders placed with a Host Code can not be used for Chic Rewards.
Click here to select your Host Code gift, after you have placed your order using our host code.
NEW Online Exclusive products are available, don't forget to check out all the awesome paper!!
Need help placing an order? – CLICK HERE to watch my video on how to place a Stampin' Up! order using your computer or Smart Phone. Or CLICK HERE for pictures on how to enter a Host Code.
---
Chic n Scratch Live
I'm going live Tuesday, September 12 at 7pm.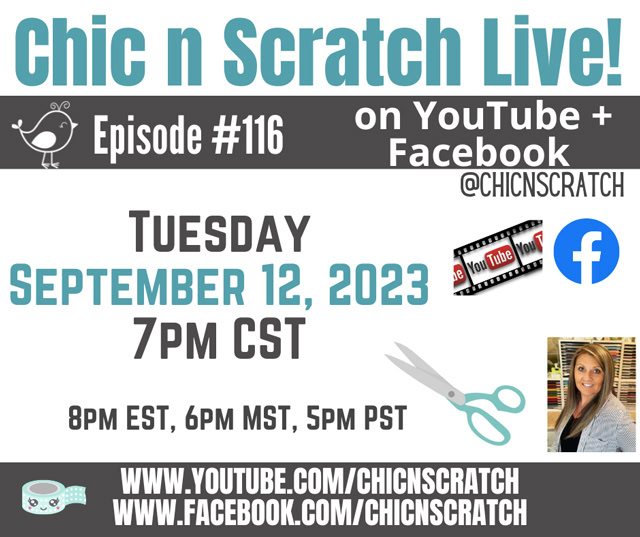 ---
Just Stampin' Tutorials – FREE with an Order!
When you place an order with me this month you will receive these awesome tutorials!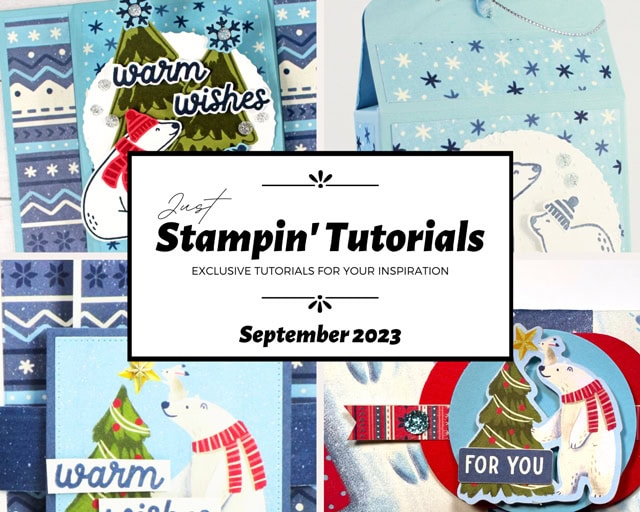 Receive it FREE with any Stampin' Up! order placed with me this month
Purchase the PDF tutorial for $7.95 (one month price). Click here to order.
Join my Team! They get them free!
---
Reminders
Card Club – Card Club is a package sent to your door every month with 8 cards and all the supplies you need to make them. Click HERE for details. Current members, login here.
Free Stampin' Up! product with Chic Rewards – Free product of your choice by earning one Chic Reward for every $25. Click HERE for details.
Stampin Rewards from Stampin' Up! All orders of $150 or more receive free hostess dollars to spend on anything you'd like in the Stampin' Up! Catalog. Redeem the Stampin' Rewards at the time of your online order. Keep track of these orders and earn additional free product with our Chic Rewards program.
Join Stampin' Up! – $125 in product of your choice for $99. Hobby demos/Discount Shoppers and Business Builders are welcome!

Free Shipping on the Starter Kit
Be a member of our amazing Chics Paper Ink group!

Fabric Basket – Click here to learn how to make a Fabric Basket
Have a question? Please use our help desk email when you have a question.
Olivia's 1st birthday is Wednesday and her party was yesterday. She loved all the gifts I gave her.. .including the Mini Mouse Squishmallows. Here's a couple pictures…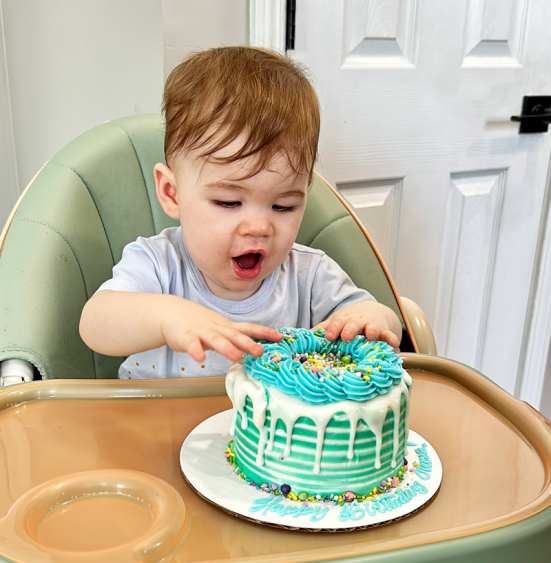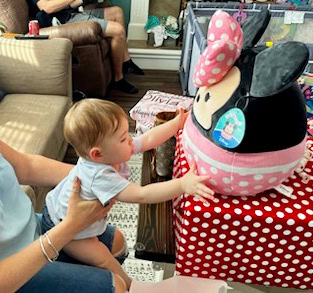 Thanks so much for stopping by, have a great day!!