My Easter Blessing Box is the same project I shared with you yesterday (Ears to You Easter Box) and it's my 2nd attempt at this box! I've decided I'm going to make it larger and when I share the video I'll show you how to make it either size.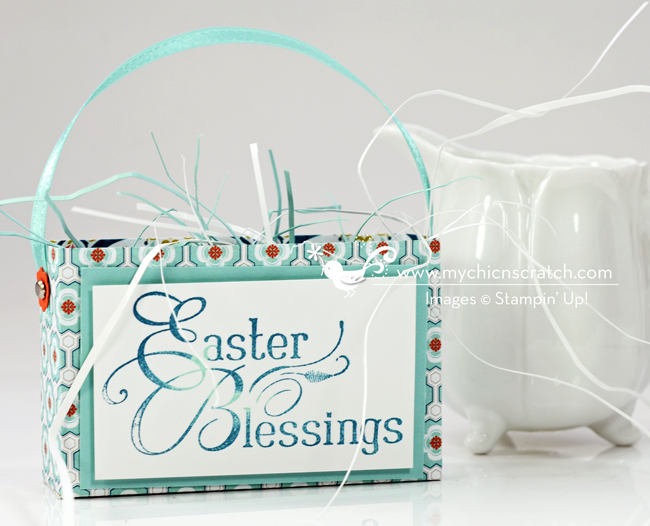 I used the Sycamore Street Designer Series Paper to make the box … along with the Sycamore Street Ribbon. A few of you have ask .. when does Sale-a-bration end? March 22nd is the last day so you still have plenty of time to get some FREE stuff!
The Easter Blessing stamp is in the Spring Catalog .. on page 24. I stamped the image using Pool Party ink along with Island Indigo ink and I used the Rock n Roll Technique.
Here's the supply list for the Easter Blessing Box:
Stamps: 130180 Easter Blessings
Ink: 126982 Pool Pary, 126986 Island Indigo
Card Stock: 127540 Sycamore Street, 122924 Pool Party, 100730 Whisper White, 111349 Tangerine Tango
Accessories: 130812 Sycamore Street Ribbon, 119741 Metallic Brads, 126189 Paper Piercer, 104430 Stampin Dimensionals,
Winter Storm Rocky hit Eastern Kansas in the early hours this morning .. here's a few pictures ….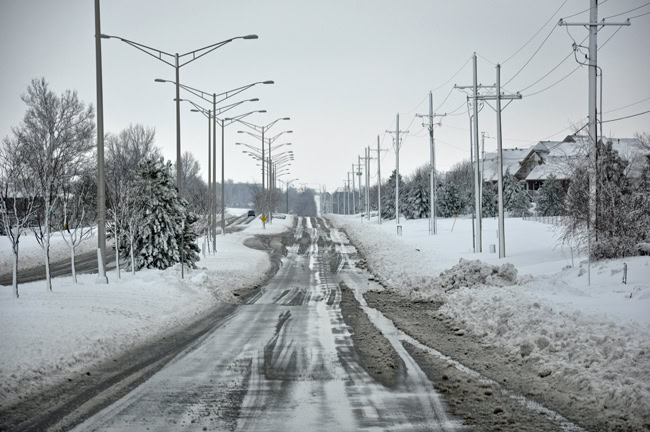 My hubby has a big red truck and we went for a spin (deserted roads are good .. last week ….cars were stranded on this road).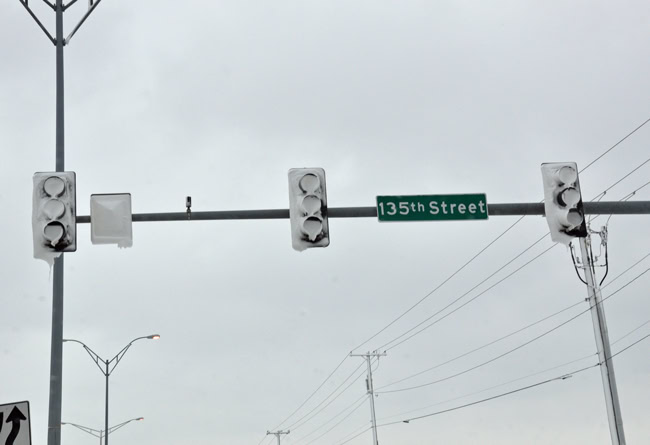 I had to share the red light … proof of how the wind was blowing .. as it was snowing!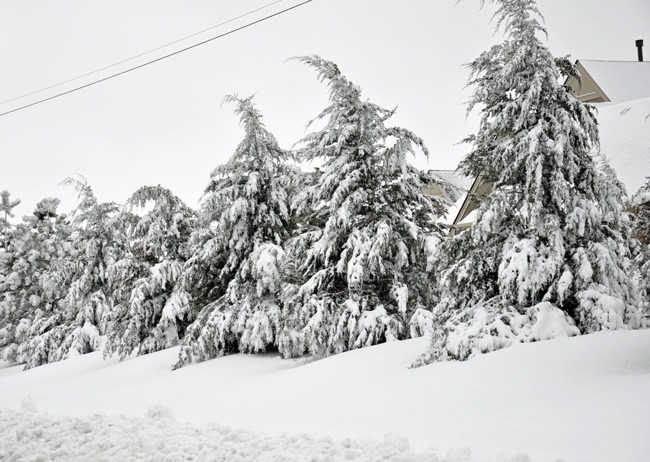 WOW! The trees look amazing!
Last but not least .. our driveway … the 14 inches of snow from last Thursday .. plus the 6 to 8 we got last night. I say … we've checked the box .. and it's time for Spring!!
No pictures of Miss Bella this time .. she kept me up half the night playing in it …. as it was happening and we're both exhausted today!
Have a great day!!