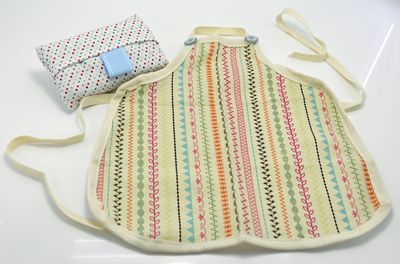 These darling projects were the 9th project I received and they were made by Christina Solloway. The smaller item is a tissue holder and the larger item is an Apron for a large dish soap bottle.
Here's another picture of the tissue holder she made with the Candy Cane Christmas fabric.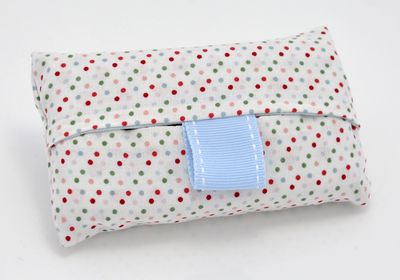 If you'd like to vote for her projects, please cast your vote by leaving a comment on this post.
Just a reminder if you have a question regarding this project please email angie@mychicnscratch.com and I will find out the answer as soon as possible.