I got home last night from Convention and I'm exhausted but also extremely happy. This was the best Convention ever….but for different reasons than you think. I'll warn you when I get tired I get emotional and silly.
In October I'll celebrate 8 years as a Stampin' Up! Demonstrator. Wow! And next month I'll celebrate 4 years as a blogger 🙂
I've been to 6 Conventions…..I think…. sorry it's really hard to keep track. This year I knew a ton of people…pretty much every where I went I knew someone. I love that! Okay….let me explain….I grew up in a pretty small town… where we knew everyone. I joke with my sister & tell her I can't go anywhere with her because everywhere she goes it takes her at least an hour (because she knows everyone and starts talking).
I had 11 of my team members go & counting myself there was 12 of us….. it was awesome! We had a blast! Because most of my team members are all over the US I had not met most of them. But, I think they'll agree with me, talking on the phone with each other…gives you clearer picture than you would think. Each of them were exactly as I expected and I love them!! You girls are the best and I can't wait until next year!!!
I'm going to spend the day catching up and then start showing you some awesome pictures from Convention. We have some family coming in town ….. so the next 7 days will be Convention pictures but I'll be checking my email and all that stuff.
Have a great day & thanks for stopping by!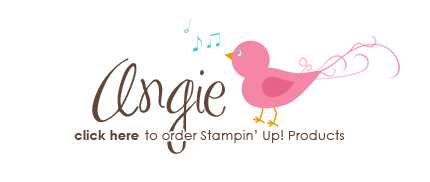 p.s. If you were previously a
Stampin' Up! Demonstrator
and want to rejoin, you have a few days left to re-join for $35. Contact me asap if you would like more info. Or
click here
for all the details