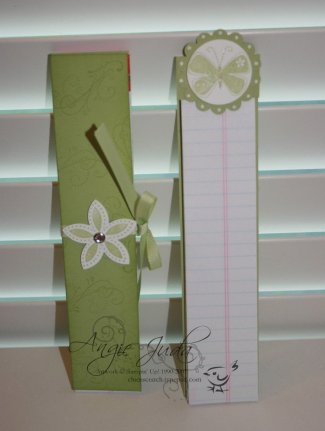 I couldn't wait another minute to show off my New Grocery list….aren't they soooo cute???? I made these yesterday and was going to save them for my Thursday post….but I'm already saving couple other items so I'm double posting!!
Here's the scoop……Bought note pads at Walmart, think they came in either a five or four pack…..took them kinkos and ask them to cut it twice, getting three to one pad. That line in the middle doesn't bother me but it would some people…you all know who you are….wink wink. If it does bother you then have them cut that piece off and still get your two cuts per pad.
Little note….would not buy the Walmart notepads again….after Kinkos cut them the middle pads fell apart…guess the adhesive didn't hold in the middle. On the next picture you will see what I did to fix that…Since I can't throw anything away I decided to work around the pad not holding together…..I took my AWESOME Crop a dile and punched a hole up top….No, it wouldn't fit over the whole pad but since it was falling apart it just took two punches….then I thread some ribbon thru it….check it out…it's the Halloween one!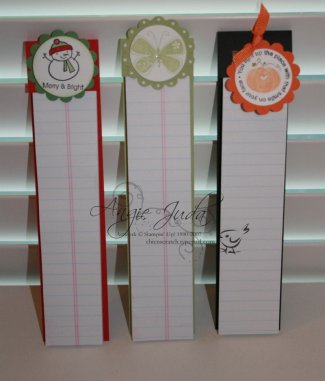 Enjoy!!!