Craft Garage Sale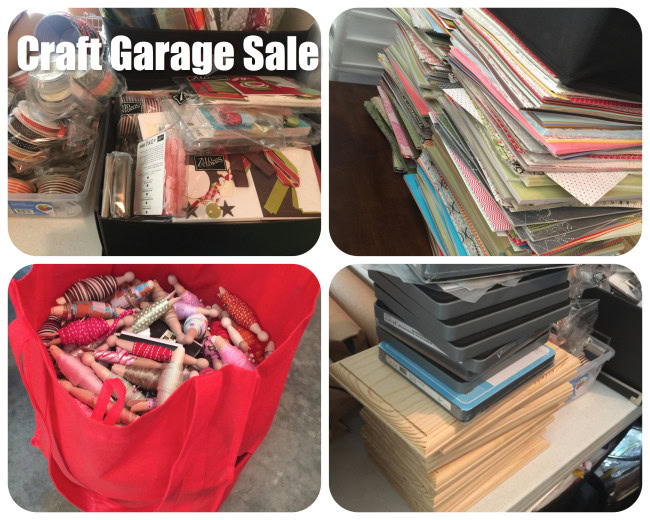 Huge 3-day Craft Garage Sale! – EVERYTHING MUST GO!
Products include: Scrapbooking Supplies, Stamps New and Used, Card Stock Galore, Lots of Designer Series Paper, Ink, Embellishments, Scrapbook Paper Shelves, Lots of Ribbon, Organizational Drawer Units, Card Samples, Fabric and more!
Goodie Bags
I need to clarify the Goodie Bags ….
You must attend the Craft Garage Sale in person to receive a bag.
Goodies bags are for customers of Chic n Scratch (we will confirm before you arrive that you are a customer).
Goodie Bags will be a very small thank you and will only contain Retired Product.
To receive a goodie bag, you must RSVP to Laura by Tuesday Feb. 23rd.
We received quite a few emails requesting Goodie Bags, unfortunately they are only for customers attending the Craft/Garage Sale in person. I'm sorry to those of you that can not attend in person … but it would not be cost effective for me to ship Retired Product to everyone. For those of you that have requested to buy a Goodie Bag … I have no plans to sell them, however if you are interested in purchasing Retired Product please check out our Chic Shop.
Don't forget …. long distance customers earn Free Product with Chic Rewards, Free Product and a Goodie Bag for participating in Stamp Club Online and a small gift for using my Hostess Blog Code (new code every month posted at the end of every blog post).
3 Days Only
Feb. 25th-27th (Thursday & Friday 8am-4pm & Saturday,7am-1pm.)
Adress:
14127 PARKHILL STREET, OVERLAND PARK, Kansas 66221
The purpose of this Craft Garage sale is to finally part with 13 years of Retired product that I've stashed in Foot Lockers (husband is going to appreciate having storage in basement again).
Blog Candy
Leave a comment on this blog post to enter to win a Retired Product Goodie Bag (will announce winner on our next blog post).
Thanks and have a great weekend!
Promotions
February Thank You Gift for placing an order – Coming Soon!
February Giveaway – $100 Shopping Spree or a Bricks Quilt
Sale a bration – Free product with every $50
Stamp Club Online – New groups starting every month … We need a few more members to wrap up another group to get started in February. Click here for more details.
Craft Garage Sale – February 25 – 27th in Overland Park, KS
Hostess Code: V3CCU3XW
Use this Hostess Code and receive a free gift! (Please do not use the Hostess Code if your order is $150 or more). Click here to learn how to enter the Hostess Code.