We made a couple versions of the Blessing Mix Box ….. Saturday on UStream. And over the next couple days I'll share them with you.
For this Blessing Mix Box I used the Box #2 Die and embossed it with the Vintage Wallpaper Embossing Folder and sponged the edges with Early Espresso ink.
I printed the Poem on Very Vanilla card stock and added it to a Scallop Circle from the Scallop Circles #2 die. I used the Days of Gratitude stamp set to stamp around the edges and sponged it with More Mustard.
I added the ingredients into a Small Cello Bag and tied it with the Chocolate Striped Grosgrain Ribbon. The ingredients include, Bugles, Pretzels, Candy Corn, Peanuts & Orange Slices. I've posted the poem on the left side bar….scroll down mid way. I'm working on the pdf and will get it posted later today (6 to a page verses one).
The final piece was adding the Antique Brad in the corner.
I've filmed a video and it's ready to go….click here to watch it on my Chic n Scratch Live! website.
Here's the Blessing Mix Poem.
The Bugles are a symbol of the Cornucopia, a horn of plenty.
The Pretzels represent arms folded in Thanks & Prayer.
The Candy Corn reminds us that during the first winter, the pilgrims were allowed only five kernels of corn per day.
because the food was scarce.
The Fruit is a reminder that Thanksgiving is the celebration
of the harvest.
The Peanuts represent seeds, the potential of the bounteous
harvest of the next season if they are planted & well-tended.
A Very Big THANK YOU goes out to everyone that put up with me on Saturday during the live stream on UStream…… even though I didn't feel good you all were very nice and I love you!!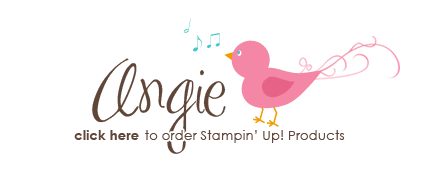 p.s. Congrats Theresa ….you won the free make n take packet!! Please send me an email with your address included. (Below is Theresa's comment.)