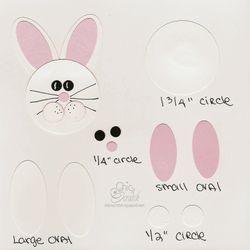 Hi, my video today is on how to make this Bunny.
Enjoy!
Punch List: 1 3/4 Circle, Large Oval, Small Oval, 1/2″ Circle & 1/4 Circle.
Cardstock: Pink Pirouette, White & Basic Black
p.s. Turn up the sound on your computer and you will hear my bird, I'm not sure what made her so vocal but it sure is funny!!
Here's the video