Candy Cane Lane Rectangle Coaster Calendar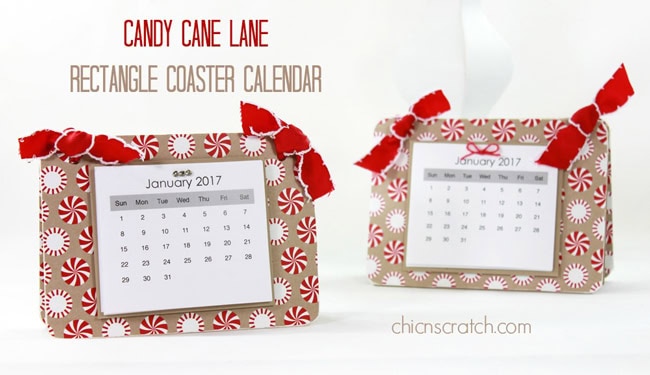 The 2017 Coaster Calendar was such a hit last week that I decided to expand it to a desk size using the Rectangle Coasters.
This version is made with two coasters and can be made with the Rectangle or Square Coasters. You will need a Crop a Dile or a tool to make a hole in the Coasters (regular hole punch will not work).
If you are unfamiliar with our calendar file … please watch the video before you purchase the downloadable file. You can print and use the calendar file as much as you'd like but we ask that you do NOT share the PDF. (Our price of just $2.99 has remained the same for the past 5 years.)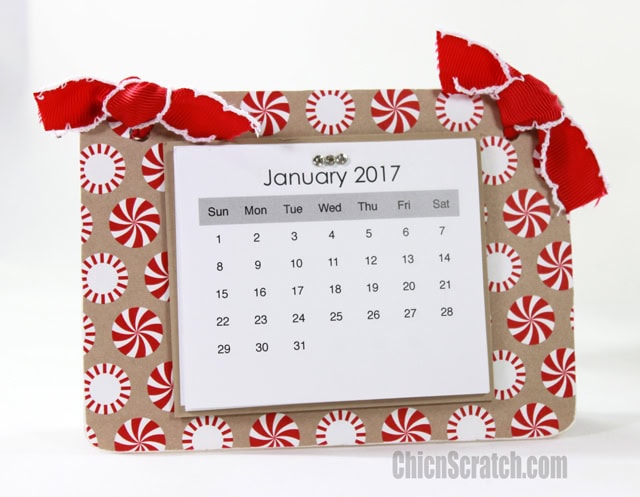 To decorate the coaster calendar … I used the Candy Cane Lane Designer Series Paper and as soon as I wrapped up the video tutorial I decided to add Rhinestones to the staple instead of the Candy Cane Lane Bakers Twine.
Stampin' Up! Supplies
We have two more days to use the August code for Hostess Code Gifts. A new code will be posted September 1st.
Holiday Catalog
The Holiday Catalog goes live on September 1st and online ordering will be down from 1am to 3am (central time) while they transition to the Holiday Catalog.
Promotions
Thanks and have a great day!
Hostess Code: R6HJYCYD
If you would like to order Stampin' Up! product to make the Candy Cane Lane Rectangle Coaster Calendar …. please click on our signature below.