Blog Candy / Freebie Friday
Guy Greetings Stamp Set
Crumb Cake Striped Grosgrain Ribbon
Basic Pearls
Leave a comment to enter to win. The winner will be announced on Monday March 30th.
Update: Congrats Selina Kilpatrick!! Your name was drawn to win! We've sent you an email on how to claim your prize.
Instantly Ageless & Easter Candy Holder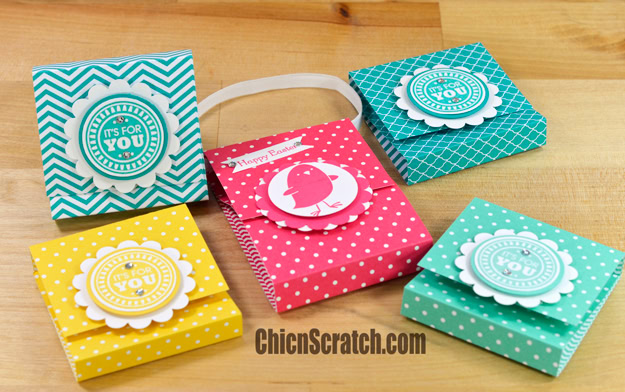 I was looking for a way to package an Instantly Ageless sample and at first I was going to use the Chapstick Lipstick Box (also called the Trick or Treat Box) … but then it hit me that I needed to ship them easily. That's when it came to me that the Kit Kat Holder I made years ago would work perfectly … with some modifications.
I used the Amazing Birthday Stamp Set with the 1-1/4 Circle Punch, 1-3/8 Circle Punch and 1-3/4 Scallop Circle Punch … my favorite punches!!!! On the Easter version I used the For Peeps Sake Stamp Set.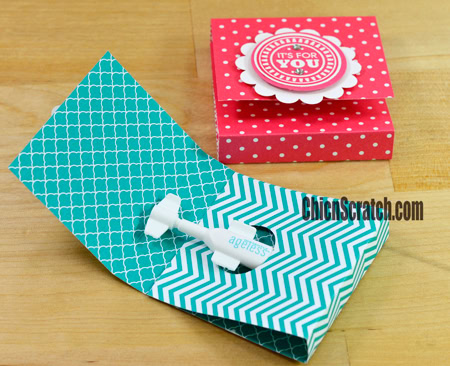 Here's a video on how to make the Instantly Ageless and Easter Candy Holder …. CLICK HERE to watch the video on my Chic n Scratch website.
Stampin' Up! supplies: (will update this afternoon)
Stamps: Amazing Birthday 134225 (w) 134228 (c) or For Peeps Sake 137179 (w) 138557 (c), Teeny Tiny Wishes 128748 (w) 127802 (c)
Ink: Bermuda Bay 131171, Strawberry Slush 131178, Coastal Cabana 131175, Daffodil Delight 126944
Paper: In Color DSP Stacks 130136, Brights Stacks 130134, Strawberry Slush 131295, White 100730
Accessories: Small Oval Punch 120908, 1-1/4 Circle Punch 119861, 1-3/8 Circle Punch 119860, 1-3/4 Scallop Circle Punch 119854, Stampin Trimmer 126889, Rhinestones 119246, Paper Piercer 126189, Bone Folder 102300 – Easter Holder: Word Window Punch 119857, 1″ Square Punch 124094, White Cotton Ribbon 134567
Promotions
Free Big Shot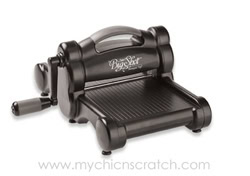 I'm giving away a FREE Big Shot Die Cut Machine next week …. all you need to do is place a minimum order with me.
Here's the details:
Place a Stampin Up order with me online and get one entry for every $25 (tax & shipping not included).
Order dates are between March 25th – March 31st (midnight central time).
The winner will be announced on April 1st.
*If the winner already owns a Big Shot – they can choose up to $99 in free product.*
Sale-A-Bration Extra March Products
For Being You 139117 (wood) 139120 (clear)
Natures Perfection Stamp Set 139097 (w) 139100 (c)
In Color Accessory Pack 138637
Sheer Perfection Designer Vellum Stack 138639
Polka Dot Textured Embossing Folder #140977
Tiny Triangles Embossing Folder #140976
Zig Zag Embossing Folder #140975
Argyle Embossing Folder #140974
Fun Frames Embossing Folder #140971
Tag a Bag Accessory Kit Embossing Folder #140973
Retro Fresh This and That Washi Tape #140970
Fast Fuse Refill #14099
1/16 Circle Punch #140978
1/8 Circle Punch #140972
Thanks & have a great day!!
Hostess Code: HUUEUJUH
Use this Hostess Code and receive a free gift! (Please do not use the Hostess Code if your order is $150 or more). Click here to learn how to enter the Hostess Code. Special Note: If you select "No Contact" I do not have access to your name or you