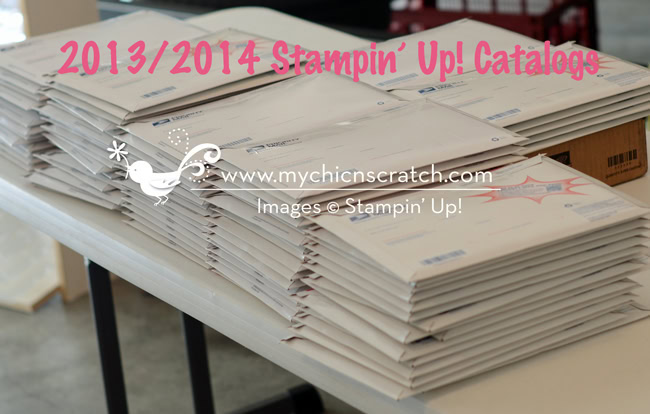 We're shipping round one of the 2013/2014 Stampin' Up! Catalogs today!! And ….. My Chic n Scratch Preferred Customers get them first.
When you open your package …. make sure you also remove your Wish List and your 2013-2015 In-Color Bookmark.
Click here to sign up for a FREE Stampin' Up! Catalog if you're an existing customer. (We're using a mailing list sign up box so that we can collect your address.)
If you're not currently a customer … please click on the add to cart button below to pay for shipping for a FREE Catalog.
[cart price="5.05″ title="2013/2014 Stampin' Up! Catalog" url="http://www.cartville.com/SecureCart/SecureCart.aspx?mid=10FBA7E1-89F4-4BDD-B7B7-A804DAD4CEB0&pid=3b5c06db2c9b471fa4c7c8ed44aabcca"]Catalog includes a Wish List and a In Color Bookmark[/cart]