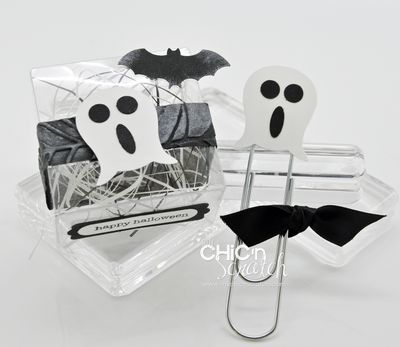 Last Saturday when we were streaming live on Ustream, the ladies walked me through turning the owl into a ghost. What a brilliant idea!!
All you need is the Two Step Owl Punch and the Pumpkin Faces Sizzlit Die. It's so easy….you just cut the feet off and turn it upside down and you have a ghost.
For the box I added a belly band around it and I used the Brand new Spider Web embossing folder. It will be available starting next Wednesday. I sponged it with the Frost White Shimmer Paint. Next I stamped happy Halloween from the Teeny Tiny Wishes and punched it out with the Word Window Punch. And, added it to the Modern Label Punch.
Since I put shimmer paint on the belly band I couldn't resist sponging the bat too 🙂
Sorry my picture isn't that great! Check back after lunch….. I'm going to work on replacing it!
11:21 update: Here's another picture of the Ghost Paper clip 🙂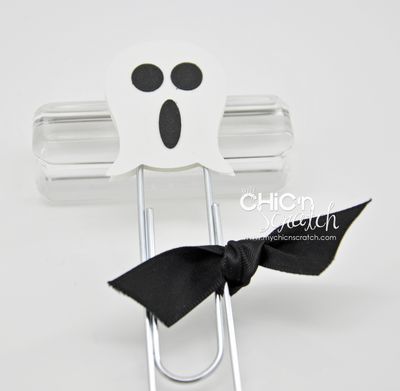 Two Step Owl Punch #118074
Pumpkin Faces Sizzlit Die #113445
Spider Web Embossing Folder #120889 – Available Sept 1st
Frost White Shimmer Paint #116854
Teeny Tiny Wishes stamp set #115370
Word Window Punch #119857
Modern Label Punch #119849
Black Satin Ribbon #117285
2-Way Glue Pen #100425
Bitty Bat Punch #119279
Sponges #101610
Thanks for stopping by!!