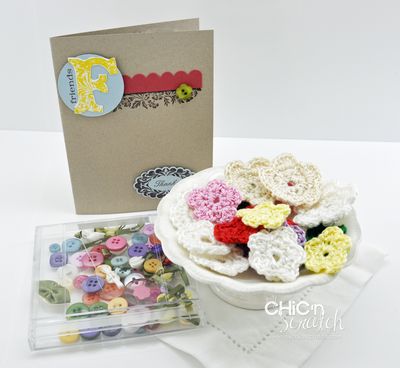 A big thank you goes out to Virginia for sending me all these goodies. Thank you …thank you ….thank you!!
I love them and I still can't believe you sent me all those flowers! They look just like our Fleurettes on page 188 🙂
I'm in a hurry today….I joined the gym…had a major workout today and now I have a million errands to run. But I'll see you tomorrow for another Stamp with Chic n Scratch live on Ustream. This week it will start at 11:30am Central time (I have a hair appt at 2pm so the chat will be shorter).
I'll post the button right before I go live, I'll send out a tweet and post on my facebook. Click here if you'd like to go to my Ustream channel now. (I haven't figured out what project I'm doing yet…if I get my act together I'll post a supply list ….otherwise I'll just wing it.)
Have a fantastic Friday!!