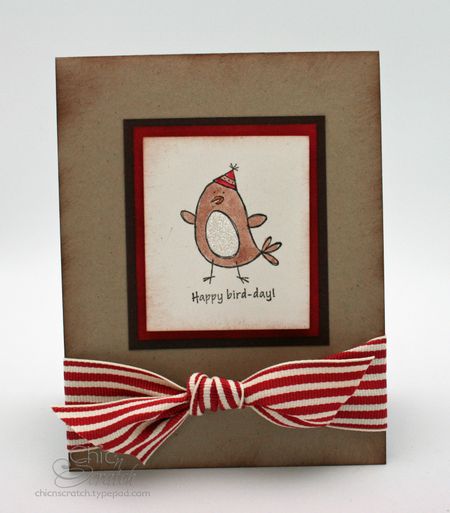 Good morning! I'm in a hurry this morning but I'll post again this evening. My first picture is of a card I made super fast. I love the striped ribbon and although it's not available in the ribbon section of our catalog you can find it with the Simply Sent Card Elements on page 169. I used the Pun Fun stamp set and colored the bird with my aqua painter and reinkers. I used Close to Cocoa and Riding Hood Red.
Speaking of Riding Hood Red….we are getting closer & closer to the end of our 2008-2009 In-Colors. They change each year. Do you need to get the re-inkers or more ribbon? Just a early reminder 🙂
My next picture is of some goodies Mindy sent me when I ordered her Cookbook. I love getting a new cookbook and I couldn't resist ordering one from her website and she surprised me with all these additional goodies. Thanks Mindy! If you'd like to check out her website, click here.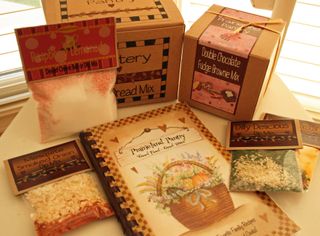 Have a great day!