Good evening!
I'm very happy….I was super productive today and got all the videos filmed that was on my calendar for last week. If all goes well, the first one will be the Post it Notes I shared with you a week or so ago.
I'll show you three pictures….the first one is the same style Post it Notes decorated a little differently. I used was the Urban Oasis Designer Paper and the Baja Breeze Striped Ribbon.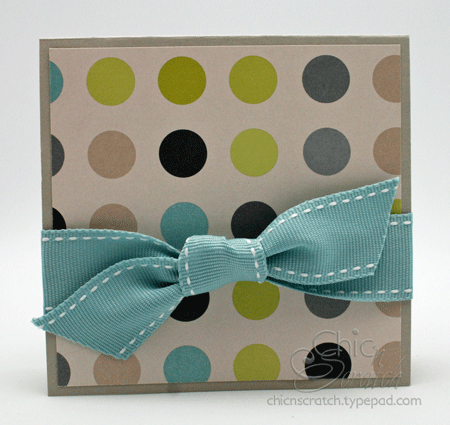 Here's the side view….
The last picture is the one I showed you earlier and what's demonstrated in my video (for the girls that ask about coloring the bird, I included that as well…thanks for the request).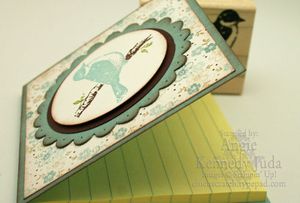 Congrats Nancy S!! You won the free box from Friday. Please send me your mailing address so I can get your gift in the mail asap.
Thanks for stopping by!