Scallop Top Halloween Box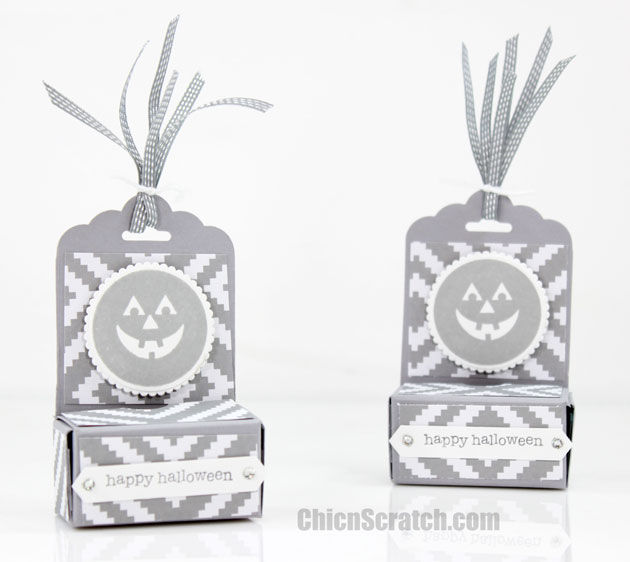 Our project today is my first Halloween Box this year …. I can't wait to make a bunch of Halloween and Christmas projects once I get my hands on some of the Holiday Catalog product!
I used the My Hero Stamp Set with the Teeny Tiny Wishes Stamp Set … along with A Little Foxy Designer Series Paper.
I used several punches to make this project … 1-3/8 Circle Punch, 1/2 Circle Punch, Classic Label Punch and the Scallop Tag Topper Punch.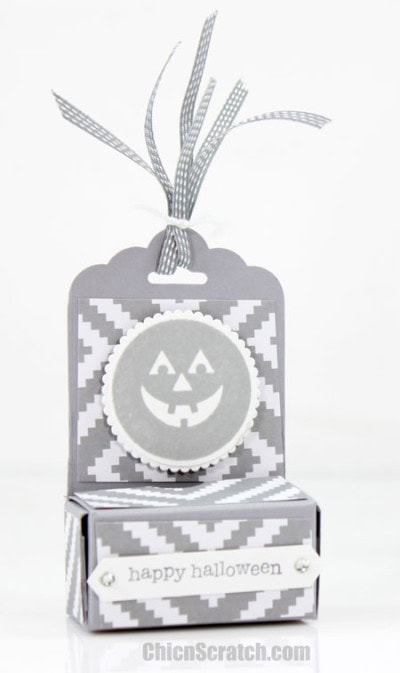 Click here to watch the You Tube Video on how to make the Scallop Top Halloween Box with Stampin' Up! Product on Chic n Scratch.
Stampin' Up! Supplies
Holiday Catalog
The Holiday Catalog goes live on September 1st and the will arrive mid to late August. If you have purchased a minimum of $50 from me in the last six months you will automatically receive the Holiday Catalog. I will run a report on July 30th and select everyone that has ordered and will send the catalog via our Stampin' Up! mailing selector. Please LOGIN to the Stampin' Up! website and make sure your mailing address is accurate.
Personal stuff
Laura and I are both back from vacation and we'll do our very best to get caught up on everything in the next couple days. I was able to stay on top of email … but I'm behind on pretty much everything else. Not only was last week our family vacation but also Chase and Skittles moved out. As you can imagine I've cried every single day (multiple times) but I'm very proud of Chase and I'm happy for him (even though my heart is broken)!!
Promotions
Thanks and have a great day!
Hostess Code: XNJVSHJC
If you would like to order Stampin' Up! product used to make the Scallop Top Halloween Box… please click on our signature below.