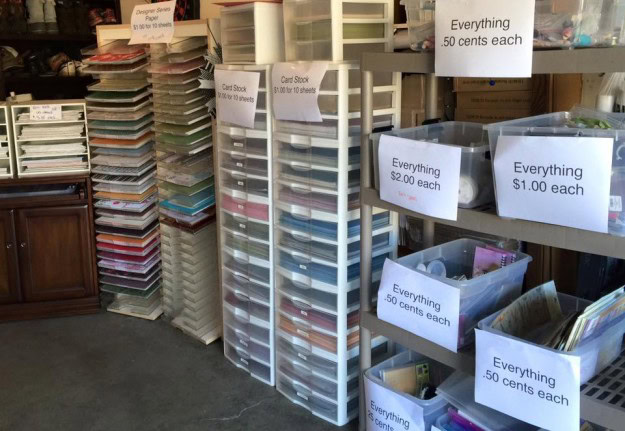 Thank YOU to everyone that attended my Craft Garage Sale!!
I sold a lot …but I still have a lot! I knew I wouldn't sell 13 years of retired product in one weekend.
And … As much as I hate to say it …. I am behind on EVERYTHING 🙁
I promise I will do my best to at least get caught up on email by tomorrow. It may take me another week to get everything else caught up (laundry and house included).
I had a ton of people ask me if I could do a Virtual Garage Sale … and I'm still scratching my head on that one … sounds like fun ….but … how would I run it? If you have an idea … feel free to share by leaving a comment or email me.
Party Wishes Card Class
Very Important Message – if you purchased the Party Wishes Card Class I sent you an email last week on how to access the class on one of my other sites. If you did not receive that email or have not been able to access the class please email me immediately.
I'm going to stop here and get back to checking email!
Thanks and have a great day!
p.s. Happy Leap Day!!
Promotions
Hostess Code: 6G29ECXQ
Use this Hostess Code and receive a free gift! (Please do not use the Hostess Code if your order is $150 or more). Click here to learn how to enter the Hostess Code.