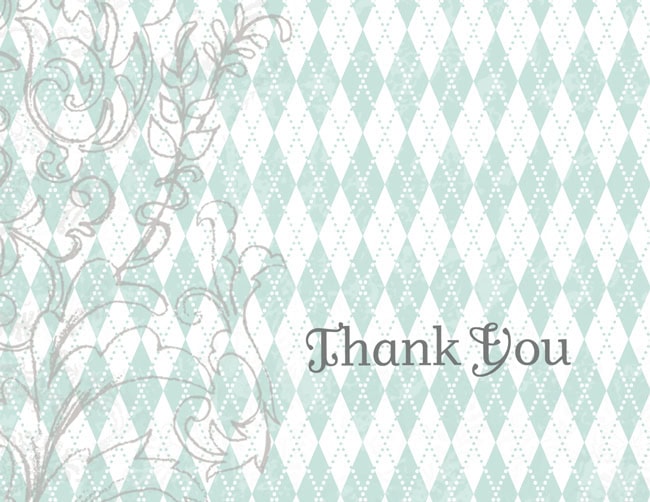 Last night I sat down with my laptop and created our July Thank You Card using MDS … also known as My Digital Studio.
For the first time in a long time ….. I started from scratch … meaning just a plain white page.
My first step was I added the Argyle Decorative Overlay using the color Soft Sky.
Next I added the Flourish Collage Decorative Overlay using Smoky Slate.
Decorative Overlays Stamp Brush Set – Digital Download 129880 – Price: $7.95
My thank you greeting is from the Day of Gratitude Stamp Set (Digital Download) that's included in the Autumn Spice Digital Kit and I used the color Going Gray for it (Smoky Slate seemed a tad faint in color for the greeting … but we'll see once it arrives).
Autumn Spice Digital Kit – Digital Download 122175 – Price: $9.95
If you place an order in the month of July you'll receive one of these cards Free … personally from me.
Buy 3 DSP Get 1 Free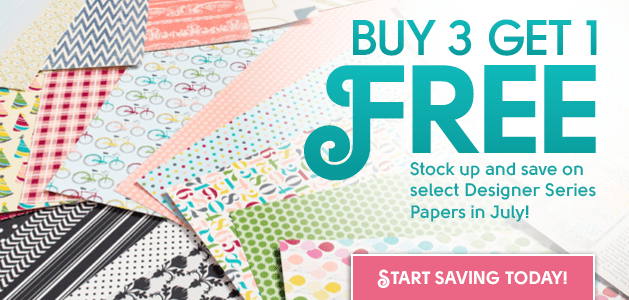 Buy three packs of select Designer Series Paper and get one for free!
This offer runs through the entire month of July!!
See our Designer Series Paper in the annual catalog on pages 151, 153, and 154.
The Fine Print:
The following items do not qualify for the offer:
Designer Series Paper Stacks
Specialty Designer Series Paper
Designer Series Paper ordered through hostess benefits
No limits. Order six? You'll get two for free. Nine? You'll get three for free.

I'm super excited to announce …. Stamp Club Online started today!
If you signed up you should have received your log in information last night. If not please contact me asap. The first project is ready!
Click here for more information on Stamp Club Online.
Crazy Busy July
I'll be out of my office more than I'll be in it ….. for the month of July!! We have vacation and our Stampin' Up! Convention. I'll do my best to get back with you in a timely manner and my blog posts may be a little iffy. The good news is I'll be coming home with tons of new ideas and I'll start focusing on Holiday projects (my most favorite stamping time of year).
Email
If you're using a @me.com email please delete it and click here to access my preferred email address (all of them still work but some of them are being spammed to death and I'm not going to check those when I'm out of town).
Hostess Code
Congrats Patty Yamamoto … you won Hostess Benefits for last week and the total is going to knock your socks off.
Thanks & have a great day!!
New Hostess Code – 3E76QF7V