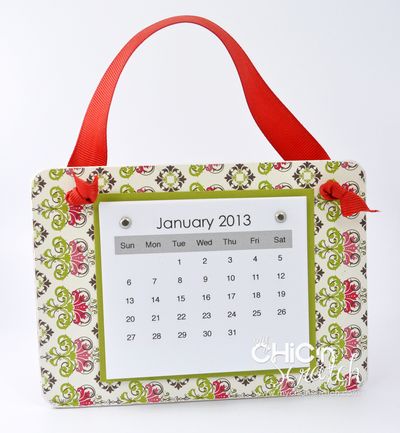 I'm sharing with you another version of the Rectangle Coaster Calendar.
This time instead of using two rectangle coasters … I used one coaster and made it to hang on the wall (or you could use an easel and put it on your desk).
I used the Candlelight Christmas Speciality Paper from the Holiday Catalog …along with Lucky Limeaid card stock.
Instead of using the Lucky Limeaid Ruffled Ribbon .. I choose some of my retired Real Red Grosgrain (I miss not having Grosgrain ribbon in our catalog).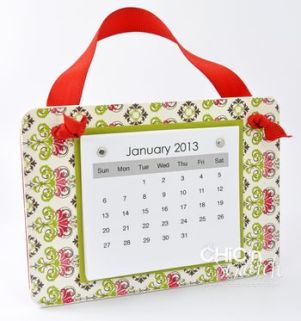 By the way…I forgot to mention …the 2013 Calendar will fit on a 4 x 4 Square Coaster.
The question of the day yesterday was "am I going to offer the 4 x 4 coasters?" …the answer is Yes …but it may be a week or so. I'm still in catch up mode …..and …..
MY NEW WEBSITE is coming!!

Yes, you heard that right …we are in the final stages. I'm totally freaking out and excited at the same time.
The plan is ….when my new site goes live … I'm going to be offering Blog Candy (like every day) … live streaming and who knows what else. I've got my thinking cap on … if you have any suggestions I'd love to hear them!
Click here if you'd like to order the 2013 Calendar (Digital Download). Speaking of the download ..if you paid for the calendar yesterday and did not receive the link please let me know and I'll resend it.
Click here if you'd like to order Rectangle Coasters (available while supplies last).
Tune in tomorrow for my 12 Weeks of Halloween (week 3).
Thanks & have a great day!!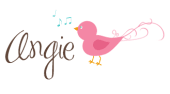 Click here to order Stampin' Up! Products on-line 24/7
Here's the Stampin Up! supply list for Rectangle Coaster Calendar:
Card Stock: Lucky Limeaid #122926, Candlelight Christmas Speciality Paper #126901
Tools/Accessories: Sanding Block #124304, Mini Brads #122941, Rectangle Coasters, 2013 Calendar, Crop a dile (Retired), Real Red Grosgrain (retired).