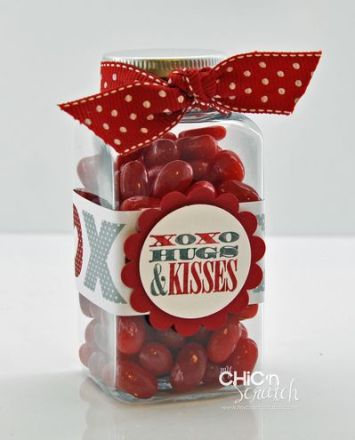 I love little jars and I have a bunch of them in my craft room! I use them to organize Buttons & Brads …..and I fill them with candy and give as gifts.
I used the XOXO stamp set with the Love Impressions Designer Paper. I used retired ribbon……but we have several choices for you on page 191 of the Idea Book & Catalog.
For Valentines day you could fill the jar with Jelly Beans, Licorice, Red Hots, Hot Tamales…..or you could go in the pastel direction and use sweet tarts or sweet hearts.
Click here if you'd like to see a video on how I decorated the Valentine Candy Jar.
Have a great day!!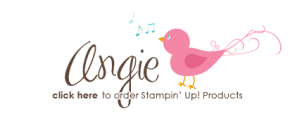 p.s. just a reminder that I'll be heading out of town this week. I'll continue to post each day….but access to emails will be limited.
XOXO stamp set – Wood #121909 – Clear #121973
Scallop Circle Punch #119854
1-3/8 Circle Punch #119860
Love Impressions Designer Paper #121780
Basic Gray Marker #120966
Real Red Marker #100052
Dimensionals #104430