My organizing tip for today was shown to us a Leadership and I love it!!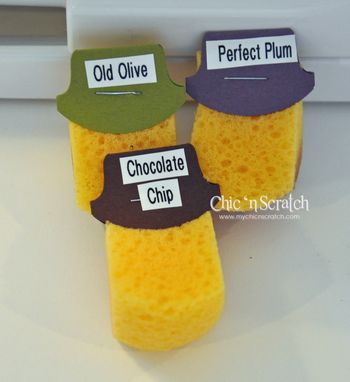 Use the Round Tab Punch to label your Stampin' Up! Sponges. When it was shown on stage I believe it was hand written but since my handwriting truly looks like Chicken Scratch I decided to use the PTouch to label mine.
In the old days I labeled my sponges with a sharpie marker but it was sometimes difficult to read….I really like how nice & neat this looks 🙂
If you'd like to see how I made them, I've filmed a video and posted it on my Chic n Scratch Live! website. Click here to watch that video now.
Thanks for joining me!!