Attending the
Stampin' Up!
events is such a highlight for me and I can't tell you how excited I get!
I drive my whole family crazy for weeks …talking about leadership, convention or regionals.
I thought I would share my excitement with you & show a few pictures.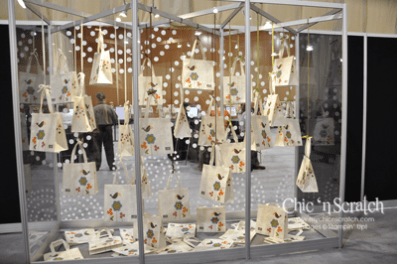 This first picture is of the window display of Memento Mall.
For my customers that don't know what it is … Memento Mall is where we get to purchase logo merchandise.
For example, the darling bags in the window, additional items include…..
flip flops, beach towel, card tree & even a beautiful watch (& much more).
I just love how they had the bags hanging with the ribbon!!
The next two pictures are of some of the Stampin' Up! displays.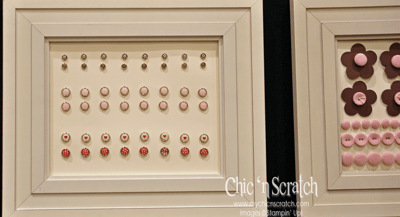 This next picture is a beautiful display of the new Brads & Buttons that are in the Occasions Mini Catalog.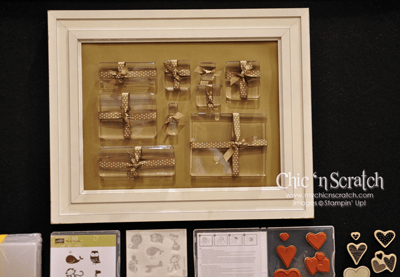 My next picture is how they've displayed the Clear Blocks…isn't is just darling?
I really love those beautiful frames too!!
I've created a Leadership photo album and when I have some more time I'll add more photos. (Today is just has these three photos.) You can find the album on the right side of my blog under Photo Galleries.
Thanks for joining me!!