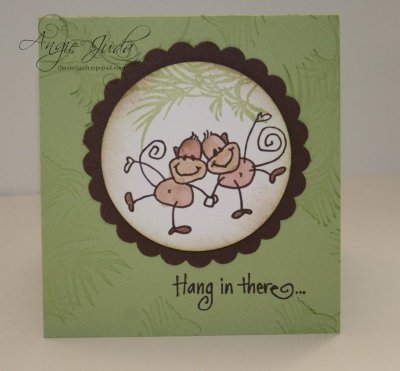 My warm up card for today. I went to the store yesterday looking for those bees I keep seeing, but I found these cute little monkeys. My mother in law is in the hospital right now so I thought I'd send this card to her today.
I'm going to work on Beate's challenge later and I just might use these monkeys!!
Have a super Saturday!!