Hostess Code Club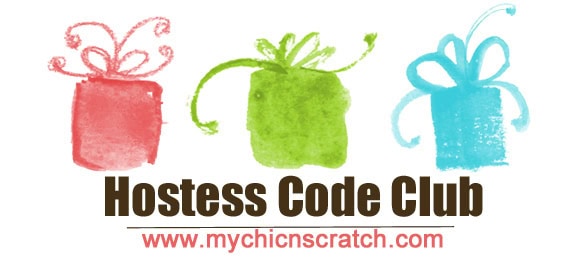 Stampin' Up! has made it possible to connect Online Orders and stampers all across the United States using the Hostess Code.
Hostess Code Club was designed to bring you the hostess experience to your home … no matter where you live (in the US).
You have two choices:
6 month membership $25 minimum order per month.

3 month membership $50 minimum order per month.
Each month you'll take turns being hostess and earning Stampin' Rewards and the only requirement is that you must place a minimum order each month using the specified Hostess Code.
Benefits
Stampin' Rewards
Free Tote Bag + $40 in Free Product. You'll receive a minimum of $15 in free product of your choice for your Stampin' Rewards + $25 in product from me.
Stampin' Up! Catalog – Spiral Bound (by request)

How it Works
Place an order at my Online Store
6 month membership – minimum $25 order each month, or 3 month membership – minimum $50 each month.
Make sure you select me as your demonstrator (name will be in the upper right corner of the website).
Enter the current Hostess Code (emailed to you each month).
Hostess Codes will be emailed to you on the first of every month.
Orders need to be placed by the 20th of each month.
Hostesses will be asked to choose their hostess rewards no later than the 25th.
Hostesses will be chosen in the order they join.

Minimum order requirement does not include tax or shipping.
How to Join
Complete the sign up form posted below.
Once we have 6 members (or three members) …..you'll receive additional information to how to officially join Hostess Code Club.
Please READ ALL the info on this page before you fill out the form.
Special Note: If you live in a state that requires SalesTax on the free items …..you will be responsible for those fees.
Frequently Asked Questions:
Q. If my order is more than $150 should I use the Hostess Code?
A. Yes and No … . if your order is $150 or more you quality for your own hostess benefits. But, your commitment to Hostess Code Club is that you order a minimum of $25.00…. you will need to decide how you want to handle it.
Q. Where do I enter the Hostess Code?
A. Visit my online store at http://www.angiejuda.stampinup.net and start shopping. Once you've added an item to your shopping cart, Log in …. once you've logged in you can enter the Hostess Code in the lower left corner. After you've entered the Hostess Code, my name will appear as the hostess.
Q. What happens if I forget to enter the Hostess Code?
A. Please click here to contact us and we will ask Stampin' Up! to add the code for you.
Q. I order several times a month … can I be in more than one club?
A. Yes, you can be in as many clubs as you would like but please remember your commitment to each club is $25 and each club will have their own Hostess Code (you can not use one code and be in two clubs).
Q. Will I continue to receive the free gift or tutorials posted on your site each month?
A. Yes, when you place an order on my site .. you will automatically receive the free gift I'm offering that month …. whether it be a free card, tutorials, etc.
Important Note:
When you join Hostess Code Club you are committing to placing an order every month for 6 months….. using the Hostess Code specifically for Hostess Code Club Members … Or 3 months if you join the 3 month club.
Failure to order could result in the hostess not receiving her benefits. Please do not sign up if you feel you can not place your minimum order all six months.
Tote Bag + $25 in Free Product will ship on the last month of your membership.
As always if you have any questions please feel free to contact us.