Limited Time Only – 14 Days of Love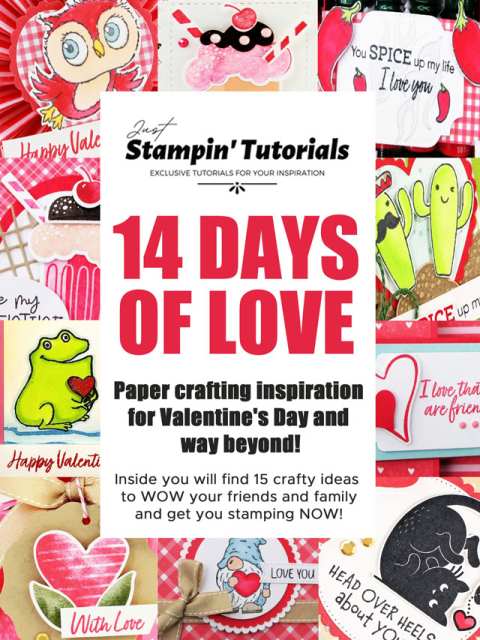 What is the 14 Days of Love?
It's an amazing tutorial bundle that will be available for a very limited time. This easy to follow PDF tutorial includes full color photos, supply lists, measurements and step by step instructions.
It will be available to purchase NOW through February 13, 2023.
The 14 Days of Love Tutorial Bundle is your source for paper crafting inspiration for Valentines Day!
Inside this beautiful tutorial you will find fifteen exclusive treat bags and boxes fun fold cards, interactive cards and a gift card holder. These crafty ideas cost less than $1.87 each and are sure to WOW your family and friends.
CLICK HERE to order the 14 Days of Love Tutorial Bundle.