The Mini Catalog and Sale a Bration has begun… and, the Mini Stampin' Cut & Emboss Machine is available.
Here's the Mini Catalog – Click on the image it to view it.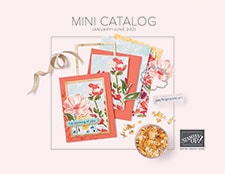 CLICK HERE to view the samples.
Here's the Sale a Bration Catalog – Click on the image to view it.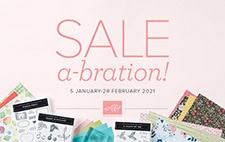 CLICK HERE to view the samples.

SALE A BRATION
Dates: January 5th – February 28th
Free Gift with every $50 and you can mix and match your gifts with an additional $100 level.
THE FOLLOWING BASIC WHITE PRODUCTS ARE NOW AVAILABLE!
BASIC WHITE 8-1/2″ X 11″ CARDSTOCK (159276)

BASIC WHITE 8-1/2″ X 11″ THICK CARDSTOCK (159229)

BASIC WHITE 12″ X 12″ CARDSTOCK (159231)

BASIC WHITE MEDIUM ENVELOPES (159236)

BASIC WHITE NOTE CARDS & ENVELOPES (159232)

BASIC WHITE 3″ X 3″ ENVELOPES (159233)

BASIC WHITE ASSORTED MEMORIES & MORE CARDS & ENVELOPES (159234)
Mini Stampin' Cut & Emboss Machine
Available January 5th – Item #150673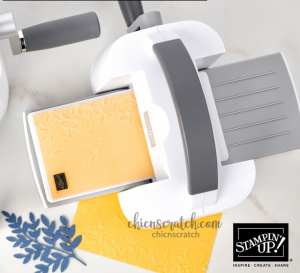 Join Stampin' Up! & Receive a FREE Gift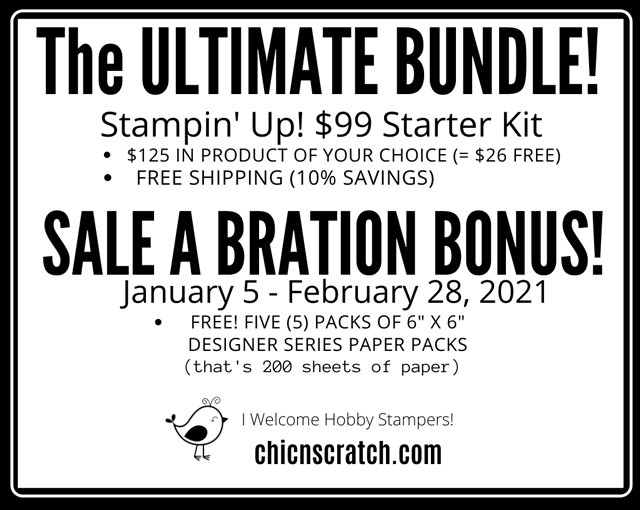 For $99 (plus tax) here's what you get ….
$125 worth of product for just $99. Your choice of Stampin' Up! product!
FREE Gift – Five packs of Designer Series Paper (200 Sheets)
Business Supply Pack (catalogs)
Free Shipping on the Starter Kit
Be a member of our amazing Chics Paper Ink group!
20 percent off all your purchases – no selling is necessary

Facebook Live
We'll be doing a Catalog Walk-thru today at 10am (Tuesday, January 5th).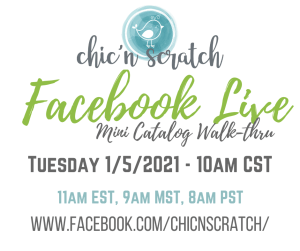 Note from Angie
I placed the order for the Designer Series Paper Shares today. I also closed the December Host Code orders (all three). As soon as everything arrives I'll ship it out to you asap. Thanks!!
How to place a Stampin' Up! Order with Angie Juda
The NEW Stampin' Up! store has some glitches – please confirm when placing an order with me that my name is listed. Here's two videos that will help you when placing an order.
If by accident you placed an order with someone else you can contact Stampin' Up! to have it corrected and if you need my help please contact me. Thanks!!
Host Code: EEU36SCD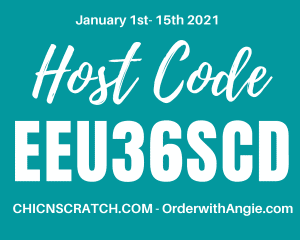 Free gift with a minimum $50 order.
**Please read all the details before placing an order using a Host Code.**
Stampin' Anonymous Tutorials
You have three ways to get this amazing tutorial….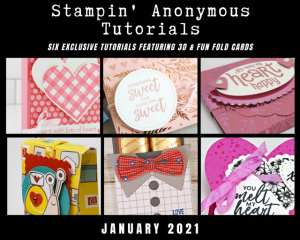 Reminders
Free Stamps or Dies with Chic Rewards – Earn a Free Stamp Set or Dies by earning one Chic Reward for every $25. Click HERE for details on you can earn a Free Stamp Set or Dies.
Stampin Rewards from Stampin' Up! All orders of $150 or more receive free hostess dollars to spend on anything you'd like in the Stampin' Up! Catalog. Redeem the Stampin' Rewards at the time of your online order. Keep track of these orders and earn a free stamp set or set of dies with our Chic Rewards program.
Thank YOU for stopping by, have a great day and stay healthy!!
Click HERE to shop online – OrderwithAngie.com