This blog post is for my dear customers that are experiencing problems logging in to the Stampin Up! website. I hear you and I want to help. I've filmed two videos on how to login – they are further down on this blog post.
How to login using an iPhone (or smartphone).
How to login on a computer.
But, many of you are experiencing issues logging in…. your passwords are not working and the reset password isn't working. Some spam mail goes in lala land instead of spam (some email providers are dying a slow death and before long you'll need a gmail account, but we'll discuss that later).
If you can't reset your password, sadly I can't do it. You will need to call Stampin' Up! and their number is 1-800-StampUp. Please confirm that I will remain your demonstrator as the new system may assign you to someone else.
If resetting your password isn't your issue. Let's chat and I will do everything I can to help you. Fill out my form below on when it's the best to call you. I will email you the time that works for me – you're welcome to list a couple times just in case your first choice doesn't work.
Even though we are in the middle of a move, you are very important to me. If I can help you in any way please let me know.
Stay Safe, Stay healthy… Elbow hugs ♥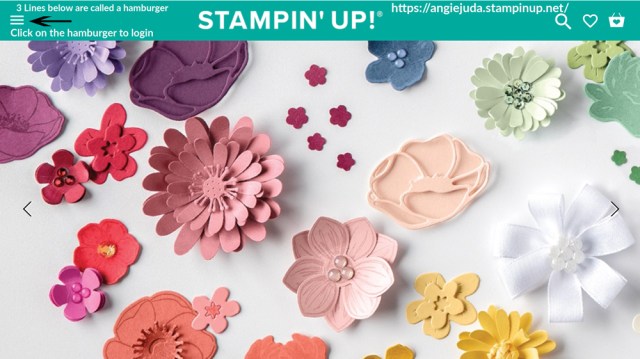 How to place an order using an iPhone
How to place an order using a computer
Holiday Catalog
Click here to view the Holiday Catalog.
Click here to view the Samples Recipes
August 1st – 15th Host Code: KDURKBA9
Reminders
Bonus Days Coupons

–

Don't forget to redeem your Bonus Days Coupons this month.

Free Stamps or Dies with Chic Rewards – Earn a Free Stamp Set or Dies by earning one Chic Reward for every $25. Click HERE for details on you can earn a Free Stamp Set or Dies.
Stampin Rewards from Stampin' Up! All orders of $150 or more receive free hostess dollars to spend on anything you'd like in the Stampin' Up! Catalog. Redeem the Stampin' Rewards at the time of your online order.
Stampin' Anonymous Tutorials
You have three ways to get this amazing tutorial….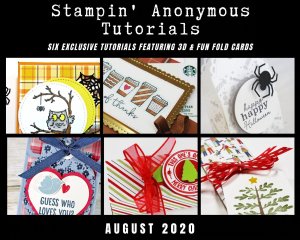 Receive it FREE with any Stampin' Up! order placed with me this month.
Purchase the PDF tutorial for $9.95 (one month price). Click here to buy.

Join my Team! They get them free!
Thank YOU for stopping by, have a great day and stay healthy!!
Click HERE to shop online – OrderwithAngie.com