How to Make a Flap Over Fun Fold Card with Chic n Scratch, Stampin' Up! Demonstrator Angie Juda
I'm sharing the Flap Over Fun Fold Card with you today and I made it using the Hoot Hoot Hooray Stamp Set along with the Petals & Parcels Stamp Set. This Fun Fold Card is simple and easy to make.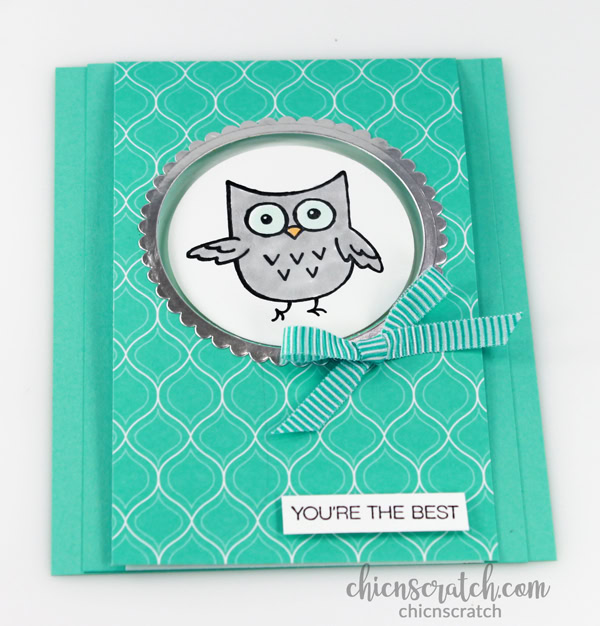 I used Coastal Cabana Cardstock for the base of my card and the Designer Series Paper is in the Brights Collection. In my video tutorial I used Pool Party Cardstock with the Subtles Pack of Designer Series Paper. I think the Bermuda Bay Mini Striped Ribbon goes well with Bermuda Bay, Coastal Cabana and Pool Party.
Here's how the card opens …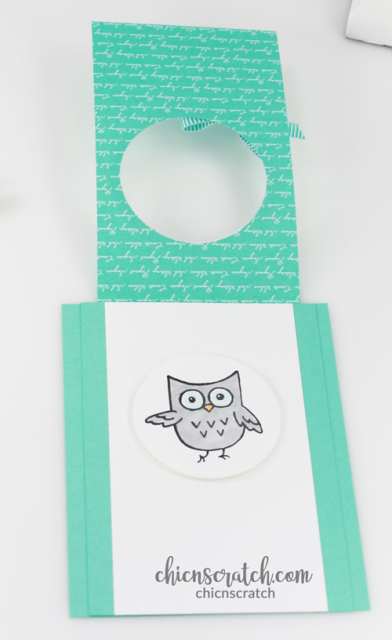 Video Tutorial

Sales Tax Holidays 2019
Twelve U.S. states will have sales tax holidays for school supplies over the next several weeks. The dates for each state's sales tax holiday will vary; the definition of "school supplies" will also vary from state to state. Fortunately, a selection of Stampin' Up! products qualify as school supplies and will be tax-free during each state's sales tax holiday period. (Sales tax holidays may not apply to additional county, city, and special jurisdiction taxes.)
Thanks & have a great day!!
Holiday Catalog
The Holiday Catalog goes live on September 4th and if you've placed a minimum order of $50 in the last 90 days (3 months) I will ship you one for FREE and all that I ask is that you fill out my request form.
Bonus Days
Last Day!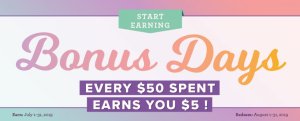 For every $50 you spend July 1–31 (before shipping and tax), you'll get a $5 Bonus Days coupon that you can use August 1–31, 2019.
An email address is required to participate; Bonus Days coupon codes can be delivered only via email.
If you earn multiple codes from a single order, you will receive one email with multiple codes.
If you earn multiple codes from multiple orders, you will receive separate emails for each code earned.
Join Stampin' Up! Recruiting Promotion
Pay $99 and choose $155 worth of Stampin' Up! products in your Starter Kit. Plus you'll receive a $10 coupon code the following month. Click here for more information.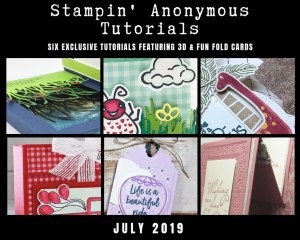 Any size order will receive the Stampin' Anonymous Tutorial Free!
You have three ways to get this amazing tutorial….
Receive it FREE with any Stampin' Up! order placed with me this month.
Purchase the PDF tutorial for $9.95 (one month price). Click here to Buy
Join my Team! They get them free!
Stampin' Up! Shopping List