Sweetest Thing Box and Card with Chic n Scratch, Stampin' Up! Demonstrator Angie Juda
I used the Sweetest Thing Bundle that includes the Sweetest Thing Stamp Set and Jar of Sweets Dies. They are on page 15 of the Occasions Catalog. These were the crafty projects we made this morning during my Facebook Live.
Both the card and box were made with the How Sweet it is Designer Series Paper and this entire suite is retiring …. sadly!!
The Sweetest Thing Box will hold four snack size Kit Kat candy bars .. or a handful of other candy.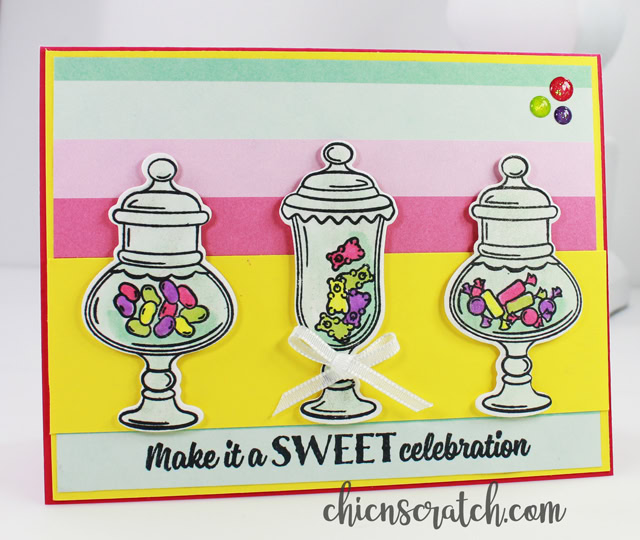 Here's the box made with the same pack of paper using the Bella & Friends Stamp Set and the Over the Moon Stamp Set…. aren't they so cute!!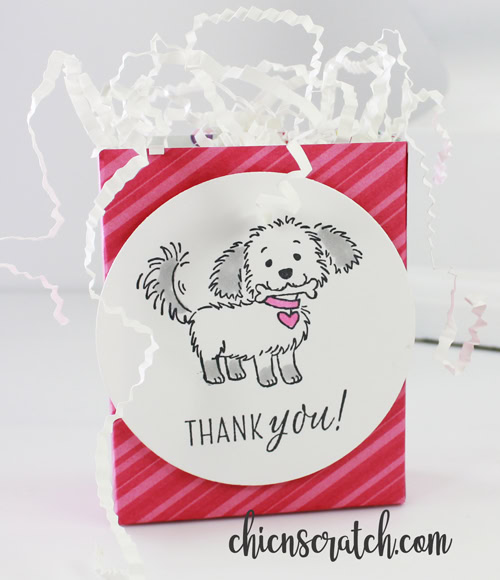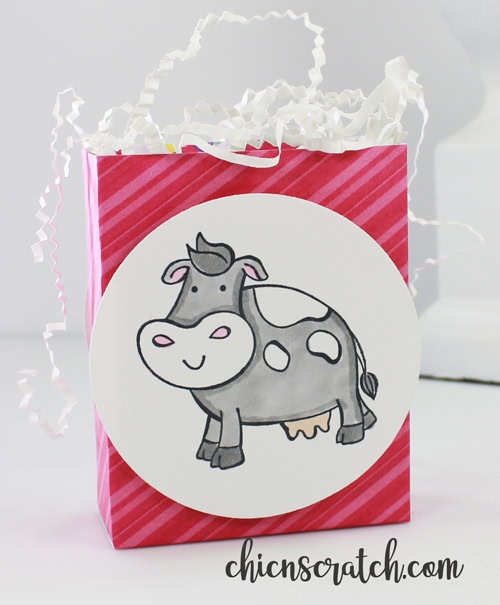 Here's the edited version of the live video (sadly comments were not working on Facebook this morning…. again).

Three Host Codes
I'm sorry for the confusion that I've caused some of you! Please email me if this explanation doesn't help. I normally have one Host Code every month, and lately I've added another for my Class Packets. Now I've added a third and that's created some confusion and I'd like to explain them.
May Host Code : DMNJD2PR – This is my normal monthly code. The minimum order is $50.
Free Class Packet by placing a minimum Stampin' Up! order of $50 using Host Code: VM3GE6UR – see explanation below … the deadline is Friday, May 10th

Two Million Countdown Host Code: – everyone will receive a gift based on their order total. See all the details below.

Two Million Countdown
1. The customer order that pushes me over two million in sales will receive $150 in Stampin' Up! product of their choice.
2. The customer order right before the two million will receive $50 in Stampin' Up! product of their choice.
3. The customer order after the two million will receive $50 in Stampin' Up! product of their choice.
4. One random winner between now and when I reach two million will receive $50 in Stampin' Up! product of their choice.
I've created a Host Code just for this event and all the details are below.
Host Code: This code expired on May 22nd 2019

Place an order using this special Host Code and everyone receives a free gift from the NEW Stampin' Up! Catalog.
The gift will be based on the total of your order. Orders over $150 do not use the code…. I will contact you during this special event!
Chic Rewards are not earned when a Hostess Code is used on an order. *This Host Code offer can not be combined with other offers.
Gifts will ship once we close the order on June 4th and the product has arrived. You can expect mid June
Last Chance List
I love comments!! If you have any questions/comments about this post please leave a comment.
Thanks & have a great day!
Piece of Cake Make n Take Class Packet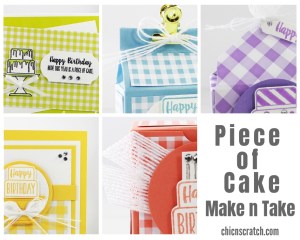 Make n Take Packets Includes:
10 Sheets of the Gingham Gala Designer Series Paper (one of each color)
Cardstock and embellishments to complete all five projects.
Envelopes are provided for the two cards.
Chic Stand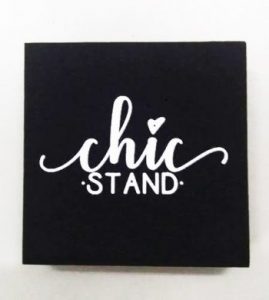 You can use the Chic Stand to hold these items …
Take Your Pick ToolTake Your Pick Tool stylus tip
Paper Piercer
Pins and Needles
Click here if you would like to purchase Chic Stands.
Stampin' Anonymous Tutorials – Free with any order!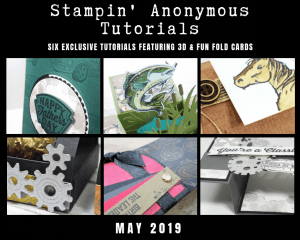 Any size order will receive the Stampin' Anonymous Tutorial Free!
You have three ways to get this amazing tutorial….
Receive it FREE with any Stampin' Up! order placed with me this month.
Purchase the PDF tutorial for $9.95 (one month price). Click here to Buy
Join my Team! They get them free!
Other Promotions