New Chic n Scratch blog with Stampin' Up! Demonstrator Angie Juda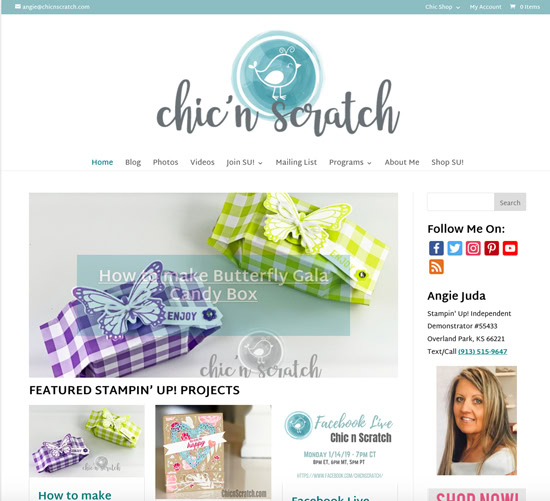 I'm super excited to announce my new website and to help you navigate my site, I've filmed a quick video …
Special Note
If you have taken one of my Online Classes or purchased a Stampin' Anonymous Tutorial …. or the 2019 Calendar File your purchases transferred over. But, your password did not. Here's what you need to do…
At the very top right side of my blog click on "my account".

Enter your email address that you used for your purchase

Click on "Lost your password"?
Our system will send you an email to reset your password. If you have any issues please contact me (a link to email me is at the very top left corner of my website).
Chic Candy
To celebrate my new website I'm giving away some Chic Candy …over the next week. To enter to win today's Chic Candy all you'll need to do is leave a comment on this post.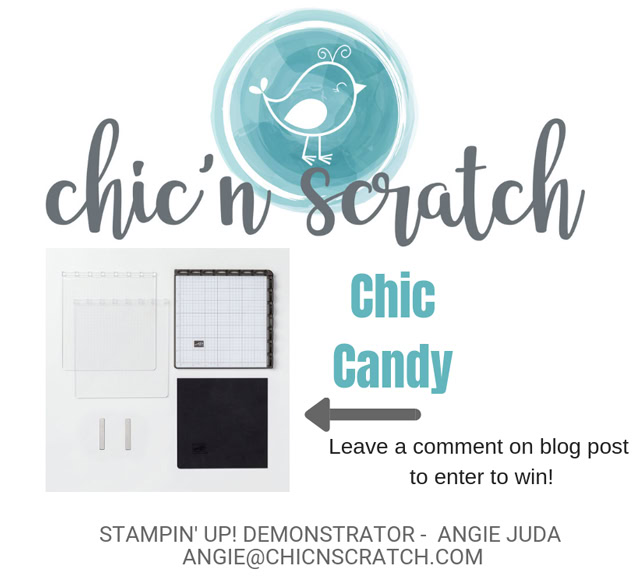 Here's the Stamparatus I have ready to go!!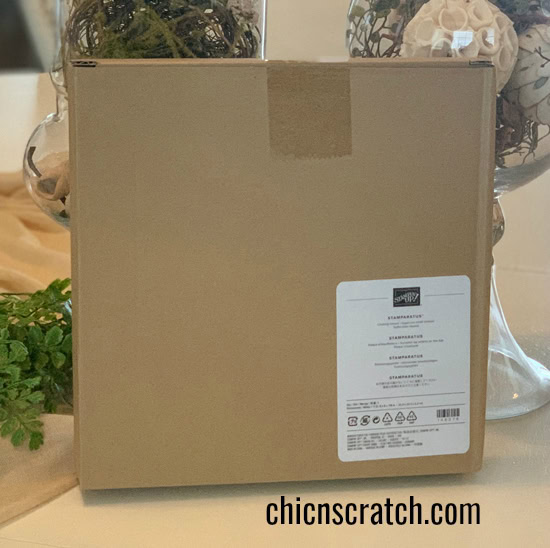 I love comments!! If you have any questions/comments about today's post please leave a comment.
Thanks!!
Stampin' Anonymous Tutorials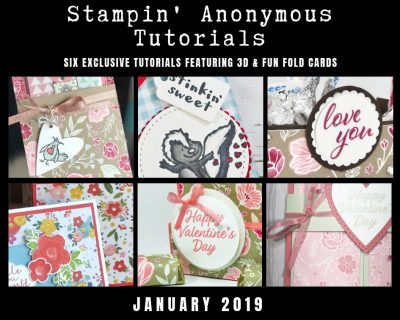 Any size order will receive the Stampin' Anonymous Tutorial FREE!
You have three ways to get these amazing tutorials….
Receive it FREE with any Stampin' Up! order placed with me this month.
Purchase the PDF tutorials for $9.95 (one month cost). Click here to Buy Now.
Join my Team! They get them free!
My other offerings…
Loyalty Program Chic Rewards OR Host Code *see below
Chic Stands & Coasters – Orders Ship Daily!

Host Code Details –
Order $50 using the Hostess Code and receive a free gift.
Chic Rewards are not earned when a Hostess Code is used on an order.
Orders under $50 will receive the Stampin' Anonymous Tutorial via email.
Please read all the details before placing an order using a Hostess Code.
New Chic n Scratch Blog is brought to you by Chic n Scratch, Stampin' Up! Demonstrator Angie Juda