Online Workshop at Facebook Friday #23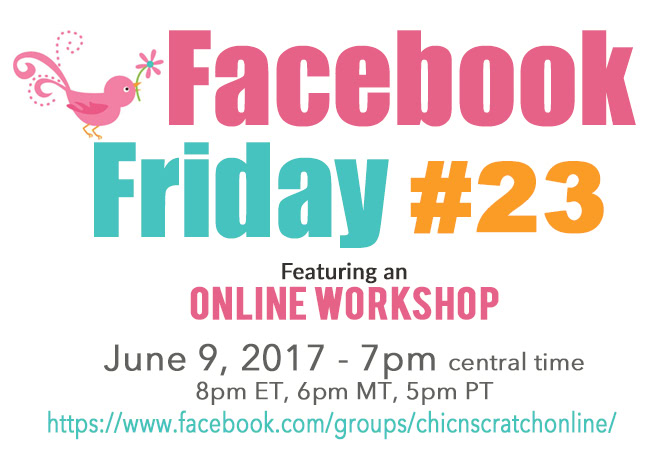 Facebook Friday #23 will take place tomorrow night at 7pm central time. I'm featuring an Online Workshop and I'll be going LIVE on Chic n Scratch Online Group.
Please join this group if you're not already a member!!
Thanks and have a great day!!
Promotions
Happy Birthday Gorgeous Tutorial – Free with every order!
Customer Only Special – If you received a Catalog from me, don't forget about the special offering for June!!
Win a Free Big Shot Drawing
We Love our Hosts – Earn extra Stampin' Rewards this month on qualifying orders! – When your order reaches $350m extra rewards are earned.
Hostess Code: 7H4TTGDB
June 5th – 11th New Code posted every week!
If you would like to order Stampin' Up! product … please click on our signature below.