The Stampin' Up! Online Sale… also known as Online Extravaganza started this morning!
Week long sale: Nov. 21 – 28, 2016
One Day Sales Dates are:
November 21st
November 28th
Don't forget to use Hostess Code: PM63XJJE to receive a FREE Gift (only use if your order is less than $150).
See all the details below or Click here to download the PDF.
One Day SALE – November 21st
Enamel Shapes Bundle #146002 – $27.95
Ombre Pads Bundle #146003 – $31.50
Embellished Ornaments Wood Bundle #146004 – $45.60
Embellished Ornaments Clear Bundle #146005 – 39.20
Gift Bag Punch Board #135862 – $14.00
Gift Box Punch Board #135863 – $14.00
10 percent off Nov 21 – 28
20 percent off Nov 21- 28
30 Percent Off November 21- 28
40 percent off Nov 21st – 28th
One Day SALE – November 28th
Flurry of Wishes and Snow Flurry Punch Bundle #146008 – $31.20
Big Shot Magnetic Platform #130658 – $26.00
Playful Palette DSP Stack #141657 – $6.00
Bell Punch #141846 – $10.80
Click here to download the Online Extravaganza PDF.

Clearance Rack
Don't forget to check out the Clearance Rack!
The 25 percent off Stamp Sale is taking place until the end of the month. See the link below under Promotions.
Christmas Cards…
I need to make 20 cards a day to finish by December 12th (the day I want to mail them). But I'm thinking… should I also mail those 20 every day… or wait until I have all of them ready? The reason for waiting is… that would be one heck of a picture. But… where will I keep 400+ cards? I must think on this a little more!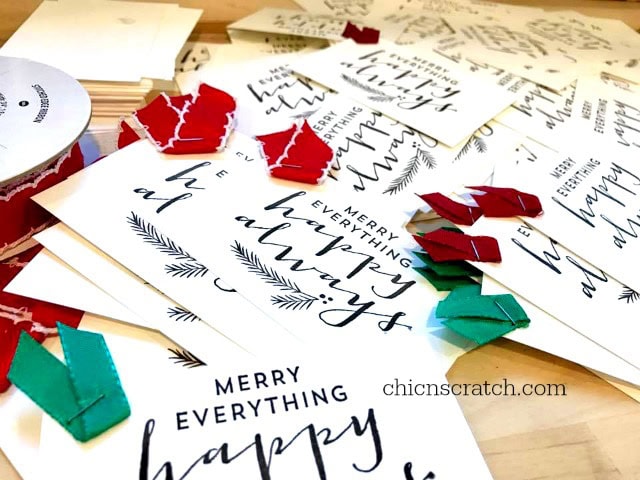 12 Days of Christmas
I'm editing Day 5 of the12 Days of Christmas and I will either post it this afternoon… or tomorrow morning.
Hot Cocoa Holder
Oops …… I forgot two things yesterday.
The video box did not load… click here to watch the Hot Cocoa Holder Video (Day #4).
We bought the Hot Cocoa packets at Sams Club.
Thank and have a great day!
Promotions
Hostess Code: PM63XJJE
Please do not use the Hostess Code if your order is more than $150.