Stampin' Up! Christmas Treat Box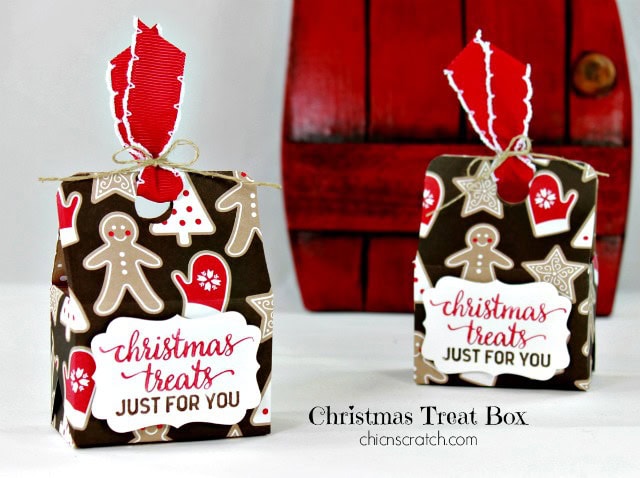 The Christmas Treat Box is the exact same box as Week 7 of the 12 Weeks of Halloween.
To make this box I used the Candy Cane Lane Designer Series Paper with the Candy Cane Christmas Stamp Set. And you can get two boxes out of one sheet of designer series paper.
I colored the image with a Real Red and Early Espresso Marker and to finish off the box I used the beautiful Real Red Stitched Edge Ribbon with Linen Thread.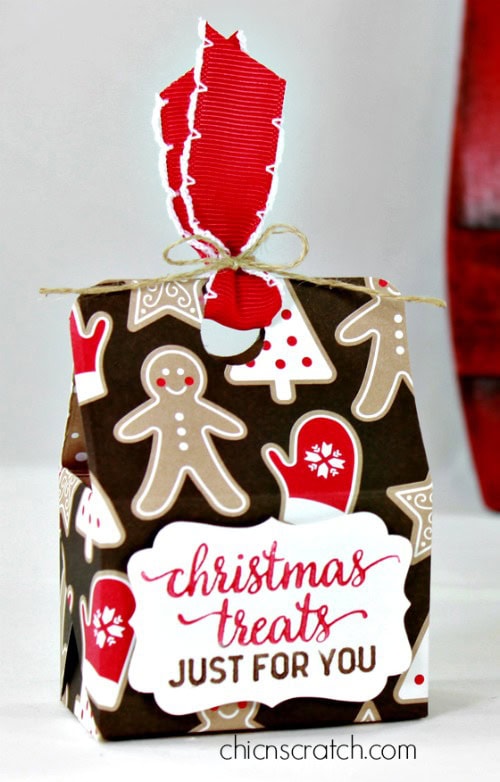 Click here to watch the You Tube Video on how to make a Christmas Treat Box with Stampin' Up! Product on Chic n Scratch.
Click here to download the Christmas Treat Box Inspiration Sheet.
Stampin' Up! Supplies
Measurements:
Candy Cane Lane DSP: 5-1/2 x 8-1/2
Whisper White: Decorative Label
One Sheet Wonder
I'm working on my next One Sheet Wonder …. but …. I need some feedback. I'd like to change the name. When I became demonstrator (14 years ago this month), Stampin' Up! had a template on their site for a One Sheet Wonder …. and over the years it's been in several publications. With that being said …. the One Sheet Wonder's that I've shared with you on my Chic n Scratch blog are my creations and not a copy of someone else's work. So, I'd like to change what I call my future One Sheet Wonders and here's where you come in ….. I need a name. When I come up with an idea or a new program … often times the biggest road block is what to call it!! So, here's your chance …. do you have a suggestion? If someone suggests a name I like and will use … you can choose any stamp set valued at $24.95 or below from either of our catalogs. You can make your suggestion by posting a comment here on this post … or you can send it to me privately by email. Click here to contact me by email. Comments are time stamped and dated … as are emails .. in the event that we have multiple people suggesting the same name.
Thanks and have a great day!
Promotions
Hostess Code: 4E79JSZE
If you would like to order Stampin' Up! product
…. please click on our signature below.