Weekly Deals March 15, 2016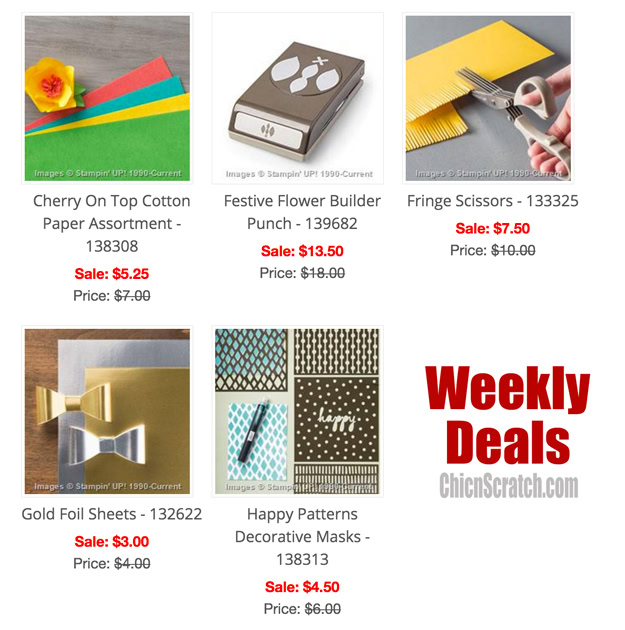 Here are the Stampin' Up! Weekly Deals …
Online Classes
We are almost finished with rebuilding our Online Classes here on Chic n Scratch. As soon as they're ready I'll be posting a new class to test the system. If you purchased an Online Class …. you will have access to them. And … if you purchased the Party Wishes Card Class .. we've moved it to another site (temporarily). Please contact me if you have not logged in and viewed the videos and tutorials. (for the Party Wishes Card Class).
Promotions
Thanks and have a great day!
Hostess Code: GWHDQZYR
Use this Hostess Code and receive a free gift! (Please do not use the Hostess Code if your order is $150 or more). Click here to learn how to enter the Hostess Code.
If you would like to order any of the Stampin' Up! Weekly Deals, please click on my signature below to visit my Online Store.