My post for today is to let you know that the Clearance Rack has some new product that is available while supplies last ….. and our Weekly Deals.
Here are the Weekly Deals for September 8th – 14th:
Quick post today … I was out of town for Labor Day weekend and I'm running a tad behind for the week. We have the 12 Weeks of Halloween, Box of the Week and the Shaker Card Kit Live Stream coming this week.
Promotions
September Thank you gift – Coming Soon
September Giveaway – Coming Soon
Shaker Card Kit Live Stream – Thursday, September 10, 7pm (central time).
Stamp Club Online
We need a few more members to wrap up the GobStoppers Group. Click on the image below for more info.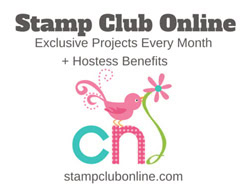 Thanks & have a great day!!
hostess Code: TFDTMBSS
Use this Hostess Code and receive a free gift! (Please do not use the Hostess Code if your order is $150 or more). Click here to learn how to enter the Hostess Code.