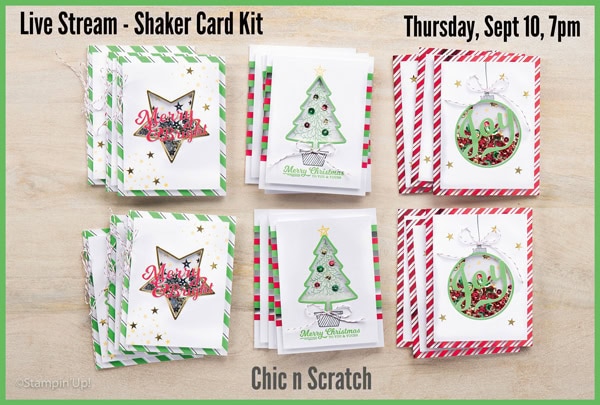 Tune in tonight for my Shaker Card Kit Live Stream on You Tube.
It starts at 7pm central time and if you plan on assembling your cards are the same time … here's what you need:
Shaker Card Kit
Tuxedo Black Memento Ink Pad
Crushed Curry Ink Pad
Cumber Crush Ink Pad
Scissors
Mulitipurpose Liquid Glue
Optional – bowls to organize your accessories
I've got all my supplies ready … including my reader glasses 🙂 If you plan on making the cards with me … go ahead and open your kit and get your stuff organized (for example I took out the stickers that were not in English).
Just a little warning … When it comes to assembling kits … I mess up more often than not (I guess I don't follow instructions well). I've said it so maybe now it won't happen!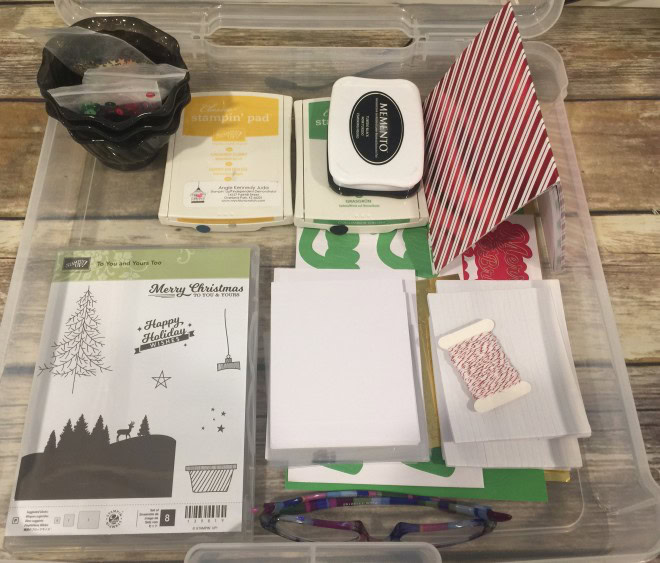 You can view the live stream with the video box below ….. to participate in the chat you will need to watch the video on You Tube and login to your free You Tube account. If you're watching on an iPad/tablet you may or may not be able to participate in the chat.
Chat Box Rules
Please use the Chat Box to answer my questions or to ask me a question. Conversations not pertaining to the live event is very distracting for myself and the participants. The event is free and everyone is welcome. Please be respectful and keep the comments to either asking me a question or answering a question of mine. If you have a burning question that I do not see or can not answer during the live stream please click here to send me an email.
Promotions
September Thank you gift – Coming Soon
September Giveaway – Coming Soon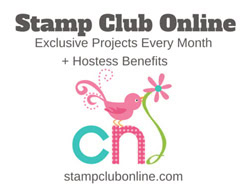 Thanks & have a great day!!
Hostess Code: XWQ9KHWV
Use this Hostess Code and receive a free gift! (Please do not use the Hostess Code if your order is $150 or more). Click here to learn how to enter the Hostess Code.