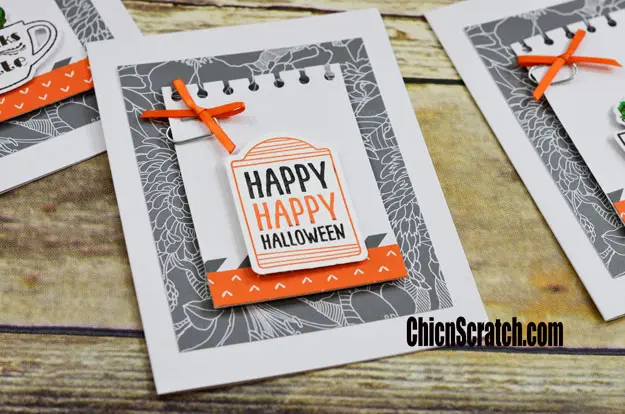 The project I'm sharing with you today was made with the July Paper Pumpkin Kit.
I decided to try something new … I filmed the whole process of myself assembling the kit. I'll admit that I did edit it a little (removed when I couldn't get my snail to work) …but I left in …. when it came to me to make this a Halloween Card!
Here's a video on how to assemble the July Paper Pumpkin Kit …. CLICK HERE to watch the video on my Chic n Scratch website.
If you've never tried Paper Pumpkin, now is a great time to get 50% off your first two months. (Date of special: July 23-September 10, 2015)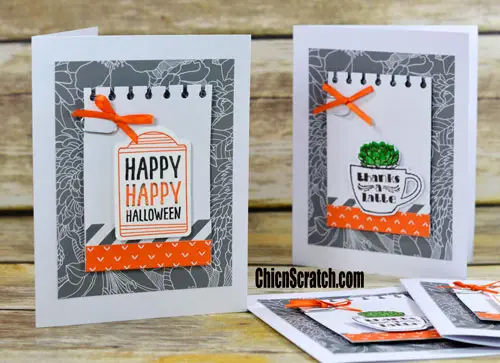 When I was at Convention I got to see the August and September Kits … I LOVE the September kit!!!
Offer Details: Use the code HALFOFF to join Paper Pumpkin before September 10, 2015, and get 50% off the first two months! After that, keep the creativity coming for only $19.95 + tax per month (shipping included).
The Fine Print:
For new subscribers only.
Available for month-to-month subscriptions, not prepaid subscriptions.
Discount applied to one kit per month for the first two months of a new subscription. After the first two months, the price for each month's kit will go to the regular price: $19.95.
Visit PaperPumpkin.com to join.
Enter the Promo Code, HALFOFF when you sign up.
New subscribers must join by Thursday, September 10, 2015; 11:50 PM (MT).
2016 Calendar
If you've tried to purchase the calendar file and have not been successful … I'm so very sorry! The Chic Shop website is down. I had a couple people tell me they did not get the file … so I tried to fix it with an update to WordPress … Big Mistake … it crashed my whole site! As soon as they get it fixed I'll let you know … grrrrr
12 Weeks of Halloween
Mark your calendars … the 12 Weeks of Halloween starts in two weeks on August 12th!
Promotions
Thanks and have a great day!!
hostess Code: ZQVEVUEN
Use this Hostess Code and receive a free gift! (Please do not use the Hostess Code if your order is $150 or more). Click here to learn how to enter the Hostess Code.