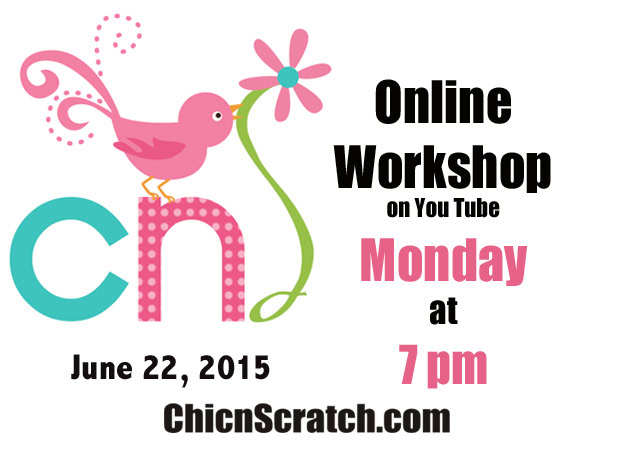 Tune in tonight at 7pm Central time to attend my Online Workshop.
You can view the live stream with the video box below ….. to participate in the chat you will need to watch the video on You Tube and login to your free You Tube account. If you're watching on an iPad/tablet you may or may not be able to participate in the chat.
If you are reading this post in your email box …. please click here to head over to my blog to check it out.
8:30pm Update: the Online Workshop has ended. Thank you to everyone that participated! All the details and the ordering Incentive is posted below. As always if you have a question, feel free to email me.
Here's the plan …
We'll start at 7pm and I'll say a quick hello and then jump right in to demonstrating all three projects.
The live event will include:
Demonstration of three projects
Ordering incentive (see below) Hostess Code SRJ3RJ44
Ordering Incentive
Option A: Place a Stampin' Up! order of $50 or more using the Hostess Code SRJ3RJ44 and receive a Kit to make all three projects + a pack of Rhinestones. Deadline to order is Friday, June 26th at midnight. If your order is more than $150 do not use the Hostess Code! If you place an order of more than $150 during the three day incentive period you will automatically receive the kit.
Option B: Join Chic n Clique and receive all the written instruction sheets free + access to over 325 videos! Click here for more details.
Chat Box rules
Please use the Chat Box to answer my questions or to ask me a question. Conversations not pertaining to the live event is very distracting for myself and the participants.
Changes
Rhinestones will now be given to everyone that places a minimum order (using the Online Workshop Hostess Code).
Instead of demonstrating a card, box and a bag …. I'm changing it up and we're making all 3D projects.
Special Note: Everyone is welcome …. my dear customers, downline & Stampin' Up! Demonstrators …. please be respectful and keep the comments to either asking me a question or answering a question of mine. If you have a burning question that I do not see or can not answer during the live stream please click here to send me an email.
Thanks & have a wonderful day!
Promotions
Online Workshop Hostess Code: SRJ3RJ44
See Online Workshop requirements before using the code.
Hostess Code: ZTTCUR2X
Use this Hostess Code and receive a free gift! (Please do not use the Hostess Code if your order is $150 or more). Click here to learn how to enter the Hostess Code.