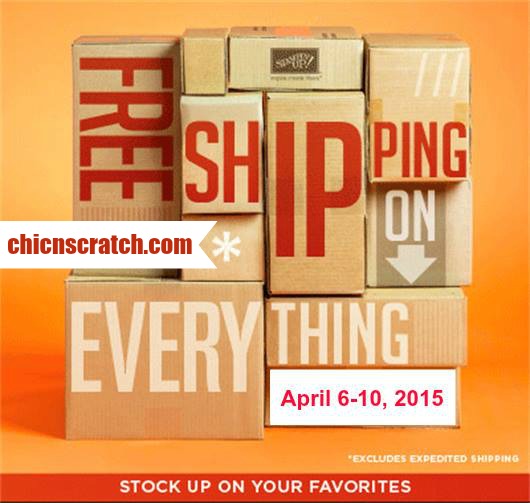 April 6th – 10th Get FREE shipping on everything!
Fine details:
Starts Monday, April 6th
End midnight Friday, April 10th
Excludes Expedited Shipping
One entry for every $25 ordered on my Stampin' Up! website (tax and shipping not included) to win a Rag Quilt.
Chic Rewards
Freebie Friday
Mother's Love Stamp Set
Gold Sequin Trim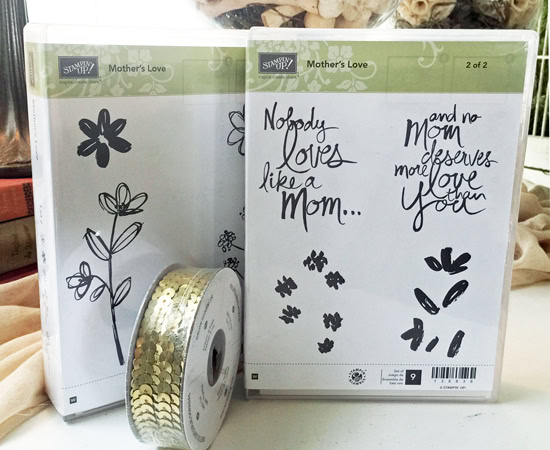 Leave a comment to enter to win and we'll announce the winner on Monday.
Promotions
April Thank You Gift (more details soon)
Rag Quilt Drawing (All the details will be announce on Monday)
Thanks & Happy Easter!!
Hostess Code: XXNUCDAP
Use this Hostess Code and receive a free gift! (Please do not use the Hostess Code if your order is $150 or more). Click here to learn how to enter the Hostess Code. Special Note: If you select "No Contact" I do not have access to your name or your address and can not ship your free gift.