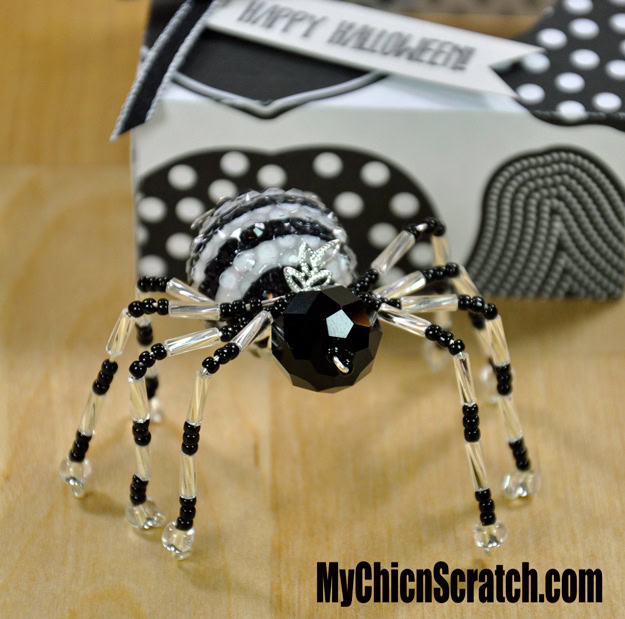 The Beaded Spider is the 8th project for the 12 Weeks of Halloween.
I made this Spider using the following supplies:
Bead Mat
Bead Caps
Seed Beads – Black
Seed Beads – Silver
Glass Beads Twisted Bugle – Silver
Beads for Body and Head
22 Gauge Artistic Wire – 6″ (5 pieces)
Wire Cutters
Round Nose Pliers
Scoop
Or you use can make the Spider included in the Frightful Wreath Kit #135866.
Here's the video on how to make the 12 Weeks of Halloween Week 8:
If you're reading this in your email box, please click here to visit my blog to watch the video.
Thanks & have a great weekend!!
Promotions
p.s. Once again I'd like to thank Monique and Lisa (for showing me how to make the beaded spiders) … I'm hooked! My hubby would say "I need another hobby like I need another hole in my head". LOL
Update: Congrats Carol Wilshire!! your name was drawn to win the Halloween Spider and Box. Click here to email us your mailing address.
Hostess Code: AVUWCXYQ
Use this Hostess Code and receive a free gift! (Please do not use the Hostess Code if your order is $150 or more). Click here to learn how to enter the Hostess Code.