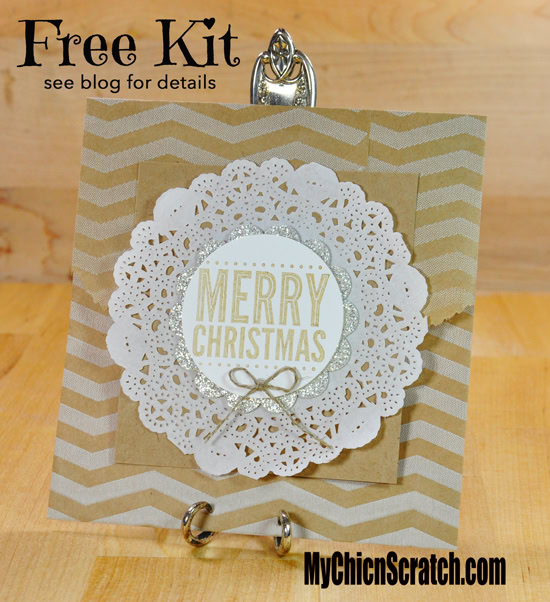 I'll be away from my office all week and attending Founders Circle in St George, Utah.
I will have very little access to email while I'm away … if you have an urgent matter you can reach my assistant Laura at admin@mychicnscratch.net
You will see me on Facebook, but I will not be checking email.
My Founders Circle special is …… A free gift with a minimum purchase.
Everyone that places a minimum order of $35 (before tax & shipping) on my Stampin' Up! website will receive the kit to make this Christmas project.
Dates: September 15th – September 21st.
Please use the following Hostess Code: Y3CN4FPK
The next five days I'll be posting Blog Candy ….every single day!!
12 Weeks of Halloween
Week 6 of the 12 Weeks of Halloween will be a few days late. I tried to get it done before I left but between this trip and our Retreat in October I'm scrambling (that's putting it mildly … my poor family … I'm going to owe them big time …. once we get through the next month).
Promotions
Thanks & have a wonderful week!!
Hostess Code: Y3CN4FPK