Stampin' Up! Weekly Deals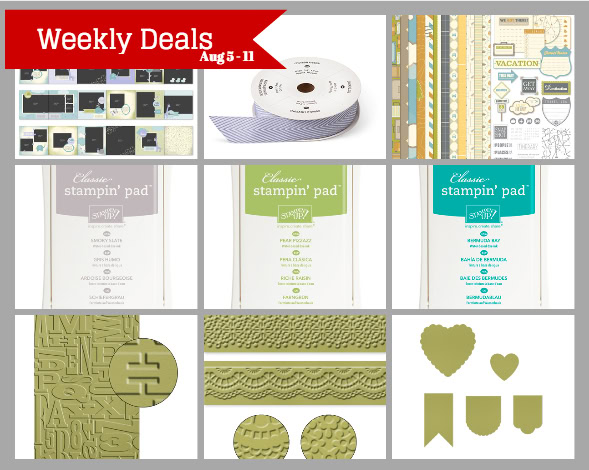 Here are the Weekly Deals for this week:
Holiday CAtalog
The Holiday Catalog goes LIVE on August 28th and if you've ordered a minimum of $50 from me in the past 12 months you will receive one free. I've paid Stampin' Up! to mail them and you should get one right before the 28th.
Stamp Club Online
The M&M group is full and they start this month. The Reese's Cup group is looking for a few more members. Click here for all the details.
Check back in a couple hours I have another blog post for you today (and a room tour video)!
Thanks!
Hostess Code: 4YYZFS29
Use this Hostess Code and receive a free gift! (Please do not use the Hostess Code if your order is $150 or more). Click here to learn how to enter the Hostess Code.