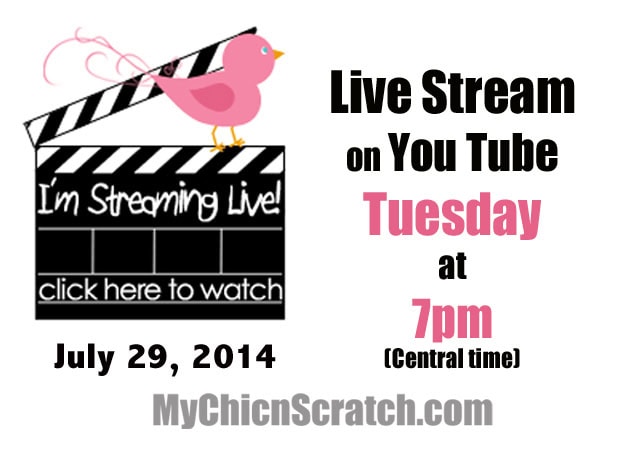 I'm happy to report that I've figured out how to stream live on You Tube.
What an experience .. and I don't mean a good one!
I had two live events scheduled this week and both of them failed …. (insert sad face)
I worked on the settings for over 15 hours and dealt with a poor internet signal for half of that time. I did ask both of my children and they both referred me to another site that I also could not figure out.
If you tried to watch one of my live events …. I'm sorry it never worked and I appreciate your patience!! All of you were truly lovely and not a single bad word came my way … THANK YOU!
When I woke up this morning I almost said forget it …. I'll figure it out another day …but then I remembered that I want to reach my One Million in sales by the end of the year. I'm sharing this because I constantly tell anyone that will listen that goals keep me focused. I truly believe that speaking about your goals and writing them down make them happen (I guess we'll see about that in December). I have a plan to involve all of you in reaching my one million by December … and as soon as I can get my brain wrapped around the details I will share it. I have some thoughts … but I need to decide which direction I want to go.
Next week I'll share all my Convention Swaps …. and I'm working on wrapping up those as soon as I'm done with this post.
Thanks and have a wonderful weekend!!
Hostess Code: 92P62TPU
Use this Hostess Code and receive a free gift! (Please do not use the Hostess Code if your order is $150 or more). Click here to learn how to enter the Hostess Code.