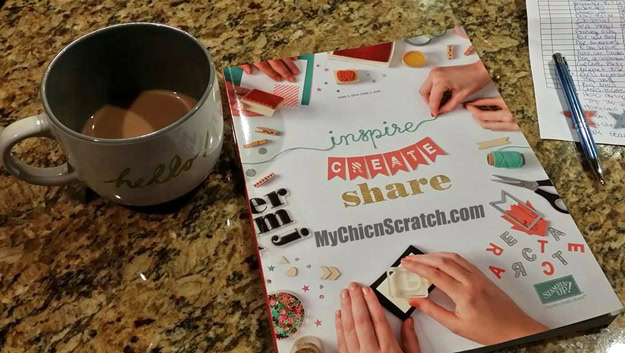 The Stampin' Up! Catalog Premiere was so much fun and the brand new Catalog is Amazing!
If you're a fan of my Chic n Scratch Facebook page you've already seen a few pictures …and if you're on Chic n Clique I've shared even more. My List Wish is officially two pages … it hasn't been that long in several years!
Here's some answers to your questions.
Q. When can I get the new Catalog?
A. Demonstrators can order them on May 1st and I will start shipping them when I return from the Stampin' Up! cruise.
Q. When can I order from the new catalog?
A. June 2nd
Q. Will you be doing a live stream of the new catalog?
A. Yes, we'll do two live streams (more details as we get closer).
Q. How do I get a copy?
A. Click HERE.
Here's my Wish List ….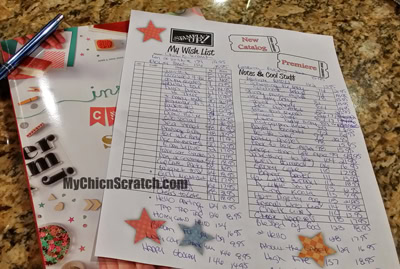 Weekly Deals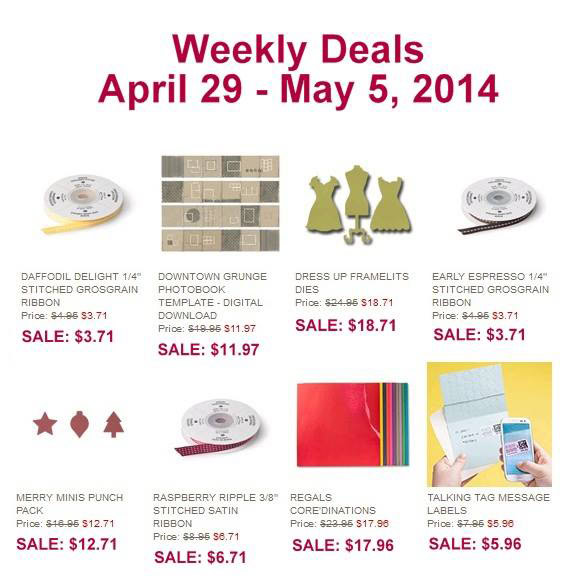 Talking Tag Message Labels Item # 129723
Merry Minis Punch Pack Item # 126882
Early Espresso 1/4″ Stitched Grosgrain Ribbon Item # 126871
Daffodil Delight 1/4″ Stitched Grosgrain Ribbon Item # 126872
Regals Core'Dinations Item # 129955
Dress Up Framelits Dies Item # 130101
Raspberry Ripple 3/8″ Stitched Satin Ribbon Item # 126845
Downtown Grunge Photobook Template – Digital Download Item # 126056
Clearance Rack
New items have been added to the Clearance Rack …. don't forget these items are available while supplies last.
Thanks & have a great day!
Hostess Code: 6X4PCKJG
Use this Hostess Code and receive a free gift. (Please do not use the Hostess Code if your order is $150 or more).