Holiday Class with Chic n Scratch & Pootles
It's official … I have been working on an Exclusive Online Holiday Class for the past month with Sam Donald at Pootles and we're super excited to announce it today!!

Our class which is 6 projects with videos and downloadable instructions will normally be $12.95 (£8GBP), but from now until 8am Monday 21st, you can Pre Order your class access for $9.95 (£6.25GBP).
6 videos, 6 projects, and bringing you the best that Angie Kennedy Juda and Sam Hammond Donald have to offer this holiday season, with over an hour's worth of 3D projects.
You can access this class at any time, 24 hours a day, and once you have access, you have it for life!
All videos are mobile friendly, so you will be able to access them anywhere and on the go.
Each project will have a downloadable pdf with full instructions, photographs and a list of the Stampin' Up! supplies needed.
You can register for this class by clicking on the button below.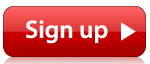 After your payment has been received, you will be directed to a thank you page and on Monday at 8am CST (2pm GMT), you will receive access to the class.
Join Stampin' Up! for $25
You can Join Stampin' Up! for just $25 and you only have a few days left … click HERE for all the details.
Hostess Code: TFZCBZX3