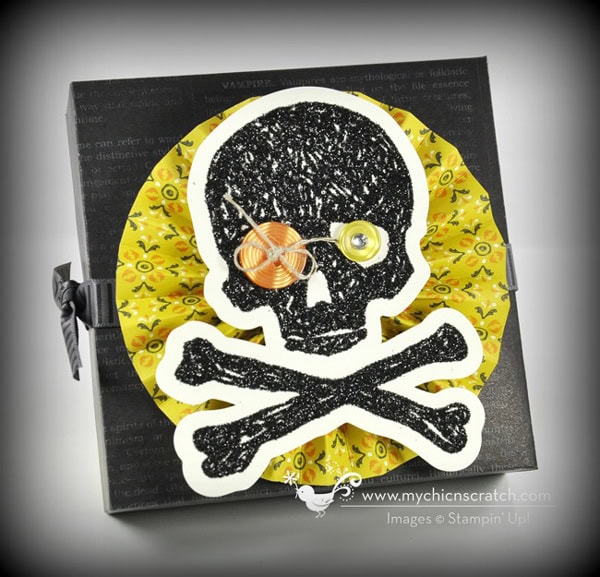 The Halloween Banner Box is the 6th project for my 12 Weeks of Halloween.
To make this box you'll need the Halloween Banner Simply Created Accessory Kit. Along with 2 sheets of card stock that measure 7-1/2 x 7-1/2.
I used Summer Starfruit card stock for the base of the box and the Witches Brew Designer Series Paper for the lid.
I created this box … so I could use the Halloween Rosettes … and I wanted a bigger box to hold more stuff!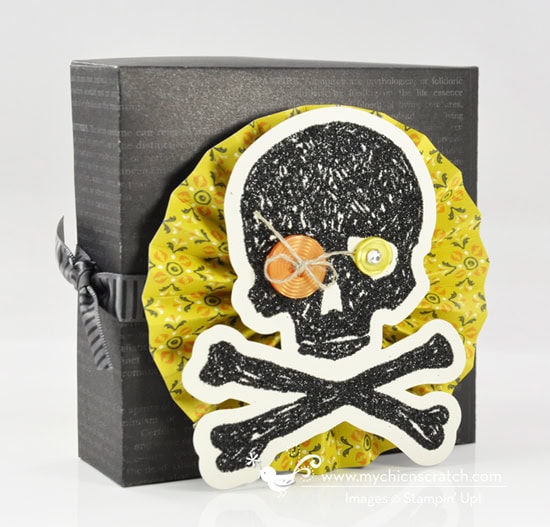 Here's a video on how to make the 12 Weeks of Halloween 2013 Week 6 Box.
If you're unable to watch this video in your email box … please visit my blog to watch it.
Congrats Karol!! Your name was drawn to win the 12 Weeks of Halloween Week 6 Box.
Stampin' Up! suppy list for the Halloween Banner Box:
Card Stock: 126839 Summer Starfruit, 132185 Witches Brew Designer Series Paper, 121045 Basic Black
Accessories: 132698 Halloween Banner Simply Created Accessory Kit, 119246 Rhinestones, 104199 Linen Thread, 103683 Glue Dots, 126889 Trimmer, 127953 Silicone Craft Sheet, 104294 Sticky Strip, 119868 1″ Square Punch, 130028 Brights Designer Buttons.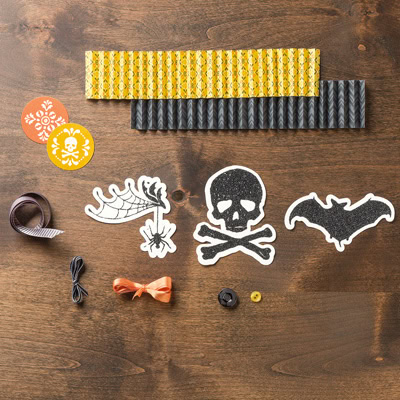 Magnetic Platform #130658
The Magnetic Platform is back in stock ….orders yours today!!
win a Free Big Shot Die Cut Machine
Click here for all the details on my Free Big Shot giveaway (the first winner will be announced on September 21st).
Clearance Rack
Check out the Clearance Rack .. new items have been added. To get there all you do is click on my Shop Now button and click on Clearance Rack when you get there.
Thanks & have a great day!!
p.s. I'll be out of my office next week attending the Founders Circle Retreat. I'll have limited access to email …… if you have an urgent matter please use "urgent" in your subject line. I've got projects and videos all planned out next week so it will appear that I'm working.
If you'd like to see what I'm doing at Founders Circle … check out my Chic n Scratch Facebook Page and click the "Like" button.
Speaking of my Chic n Scratch Facebook Page … thanks to all the ladies that participated in my random bird house contest yesterday. The final count was 32 and three ladies won my Founders Circle Swap (you may see a collage of the bird houses/cages next week when I'm bored at the airport).
Hostess Code: 9N2CBAPK