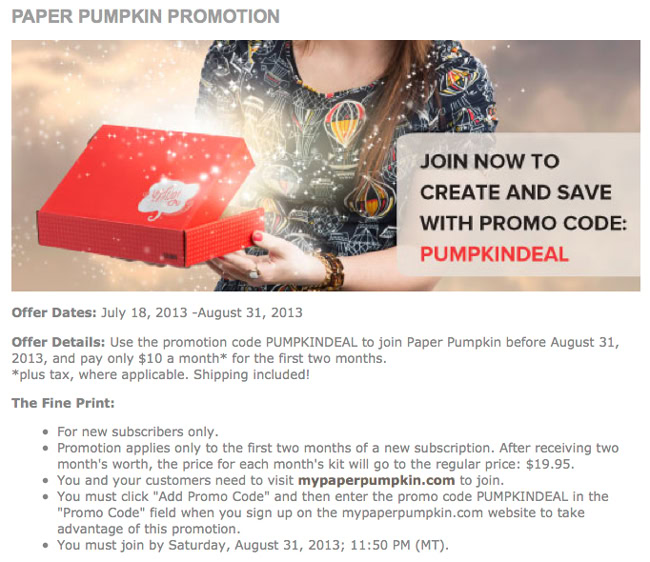 If you subscribed to My Paper Pumpkin with me …. you'll be receiving an invite join My Paper Pumpkin Club.
I've started this group on Facebook (if you're not on Facebook that's okay .. we'll be moving to a more permanent location once I get it all sorted out).
If you haven't joined My Paper Pumpkin … you have until August 31st to join and pay only $10 a month for the first two months.
Here's all the Details:
Use the promotion code PUMPKINDEAL to join Paper Pumpkin before August 31, 2013,
For new subscribers only.
Promotion applies only to the first two months of a new subscription.
After receiving two month's worth, the price for each month's kit will go to the regular price: $19.95.
You must click "Add Promo Code" and then enter the promo code PUMPKINDEAL in the "Promo Code" field when you sign up on the website to take advantage of this promotion.
Deadline is Saturday, August 31, 2013; 11:50 PM (MT).
As always if you have any questions let me know.
Thanks & have a great day!