Some of you have been confused about how to use the Hostess Code.
Each week I post a new code on my blog and I thought a video would help those of you that are visual learners like myself.
Please remember if your order is $150 or more you do not want to use the code because you would be giving up Hostess Benefits to possibly win Hostess Benefits.
Here's a screenshot of how your screen will look when you're placing the order.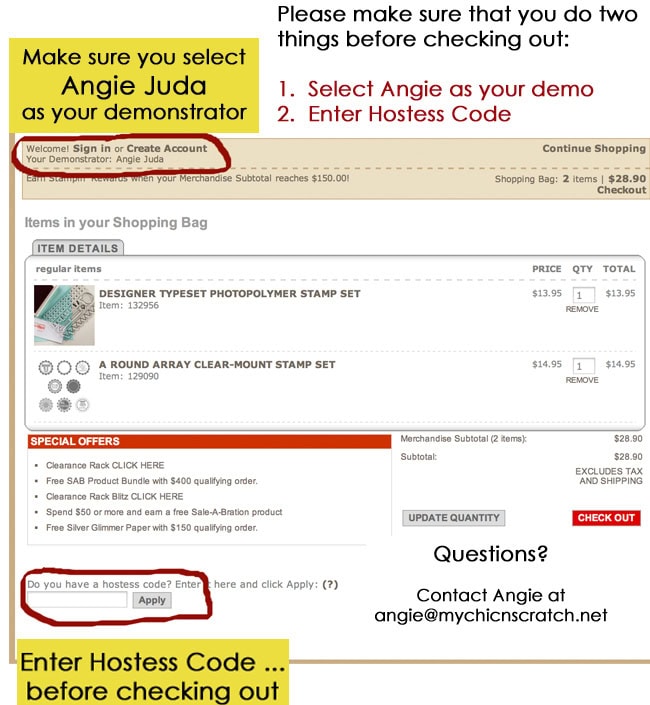 If you're a member of Ink Pad Club, Stamp Club Online or if you're purchasing Holiday Catalog Product Bundles please use the Hostess Code given to you.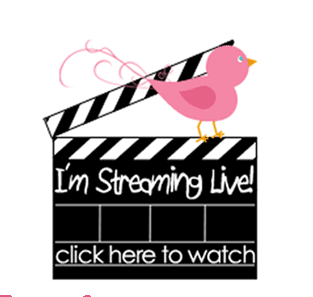 If you're a fan of my live streams on UStream … mark your calendars for tomorrow. We'll go over the new Holiday Catalog at 6:30pm Central Time. Click here to go there.
August Promotions
There are several promotions this month and some new product not listed in any of our catalogs. Please check out the Promotions Page on my Stampin' Up! website. (I'll try to get all of them posted on my blog by tomorrow.)
Thanks!!