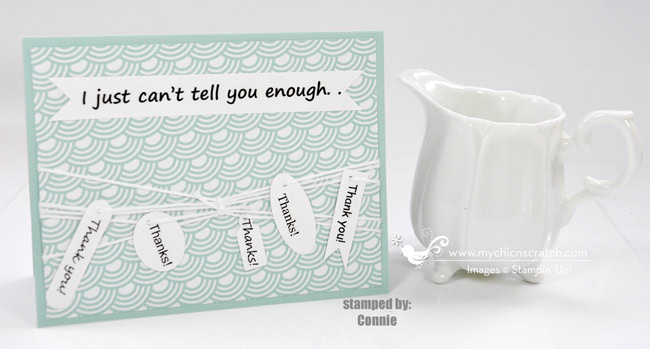 Today I'm sharing with you a Thank You Card that I received in the mail from Connie.
She sent me this thank you after receiving her free bundle. Don't you love it .. a thank you for receiving a thank you … just one more reason why I love my job!
I love how she wrapped the Bakers Twine around the card several times and all the little thank yous.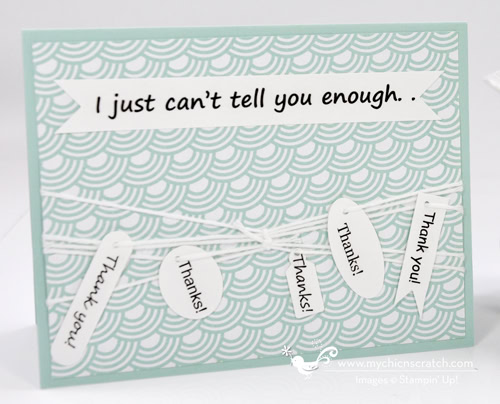 We had a wonderful time at the lake with our friends … I had not seen them in many years and it was so much fun … just like old times!!
Here's a picture of Tammy and I ….. we're headed out to see the July 4th Fireworks on a Pontoon (every time I say that …..I hear Little Big Town singing "On a Pontoon" …. LOL).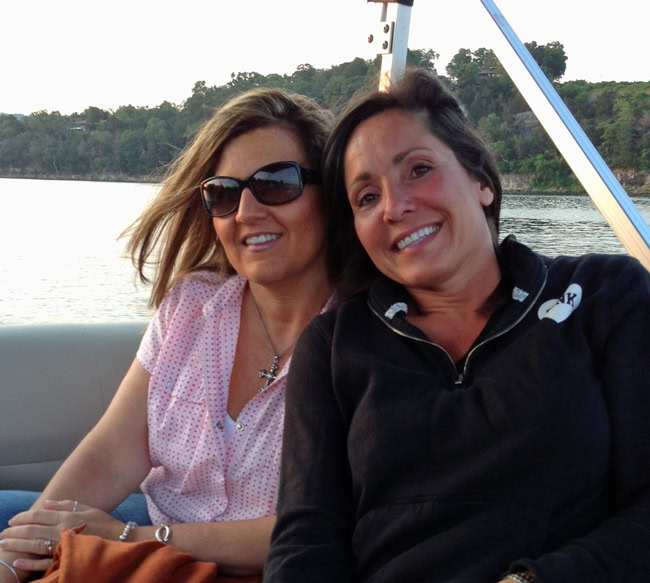 Congrats Myrtle Johnson … you won the Blog Candy!! We'll get it shipped out this evening.
Thanks for all the kind remarks last week!
Have a great day!
p.s. Just a reminder … I'll be home for a few days …. then leaving again. If you have an urgent matter please feel free to use "urgent" in your subject line when emailing me. (I keep reminding myself that when I get through July everything will be back to normal and much calmer.)
Hostess Code – 3E76QF7V
Click here to learn how to use the Hostess Code.