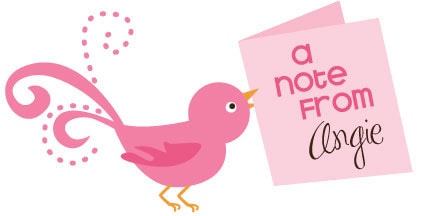 Instead of a sharing a project today I'm just going to share with you some information … some business and some personal.
Let's start with the…
2013 2014 Stampin' Up! Catalog
The new catalog will not go live until noon Mountain Time (that's 1pm Central time) tomorrow May 31st.
And ..

First time ever – for a few days you can order from BOTH catalogs!! The new 2013-2014 catalog goes live at noon (MT) on the 31st and the 2012-2013 ends at midnight on June 3rd.
ONLINE ORDERING WILL BE DOWN FROM MIDNIGHT TO NOON.
If you have not ordered a Stampin' Up! catalog, click here to register for a Free one or to purchase one.
Product Shares
Tomorrow I'll be placing an order for Round One for the Stampin' Up! Product Shares. If you want in on this first round .. click here to sign up. Once you fill out the form, confirm your subscription, you'll be given a link to pay.
Ink Pad Club
Back by popular demand … Click here for more information.
Virtual Catalog Tour
I'll be streaming live on UStream tomorrow night at 7pm (central time). Tune in for the New Catalog Virtual Tour and Prizes!
Personal News
Many of you ask how my health is and so I thought I would give you an update since I know many of you share Thyroid issues. I had my ultrasound this week and everything looked good.
My thyroid medicine was increased just a tad … and I'm hoping that it will help. I don't feel bad .. but I'm still a little sluggish (once noon hits I'm tired).
Our little parakeet died yesterday. It was very sad and it broke my heart! Especially since Dave was out of town and I had to bury her. She's resting beside our beloved Chirpy … (our first parakeet that talked up a storm). We've had her about 7 or 8 years and she's the first pet that I've ever had that I couldn't tame. Her name went from Girly Girl to Devil Bird … I'm not sure why she would never let us hold her (without biting the heck out of us). Dave has accepted we'll get another bird … Brooke wants to know when …. my answer is we'll mourn little devil bird for a while and then we'll adopt a new one (preferably a male that will talk to us).
Thanks & have a great day!!
Hostess Code – G4RTQSJ2